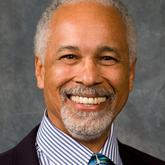 Marvin Whistler
2 Recommendations
Marvin Whistler Mediation
United States
Locations Coverage
Los Angeles, CA
Add to Case
Recommend Marvin
Contact Information
4246034502
Information
Testimonials

2
Description of Practice
Divorce, Uncoupling, Parenting Plans, Custody, other family issues.  Online mediation to guide in couples in making agreements for their specific needs.
Professional Background
Private Practice Divorce Mediation and Legal Document Preparation
Real Estate:  
Dunlevy Realty
	Broker/Partner  
	Residential Real Estate Sales
	Mortgage Loan Sales
	Residential and Commercial Property Management
Investment Industry:
T. Rowe Price 
	Certified Financial PlannerTM
	Planning and Guidance for Individual Investors
	Retirement Plan Meeting
Los Angeles City Attorney Dispute Resolution Program
LAPD Biased Policing Complaint Program
	Mediation
	Conciliation
	Facilitation
	Training/Coaching
Los Angeles City Attorney Neighborhood Justice Program
	Facilitation
	Panel Member
Los Angeles County Superior Court
Ventura County Superior Court
	Mediation
Los Angeles County Bar Association
Attorney-Client Mediation and Arbitration Services
	Mediation
	Arbitration
Southern California Family Mediation
Edmund E. Edmund Children's Dependency Court
	Mediation
	Coaching
	Training
Mediation Experience
Including but not limited to:  Couple/Family, Property Owner, Homeowner, Patient/Physician, Customer/Merchant, Utility, Construction Contractor, Real Property Owner, Neighbor, Community Organization.
In 1991, I began mediating for the Los Angeles City Attorney Dispute Resolution Program.  Since then, I have mediated for divorce and family issues in my private practice, Los Angeles County Superior Court, Ventura County Superior Court, Los Angeles County Bar Association (currently), Edmund E. Edelman Children's Dependency Court (currently).  See https://whistlermediate.com/
Mediation Training
Southern California Mediation Association, Critical Race Theory
Southern California Mediation Association, Equal Rights for the LGBT Community
High Conflict Institute, Proposal Focused Mediation for High Conflict Disputes
Pepperdine University School of Law Straus Institute, Preventing Bad Settlement Decisions & Impasse
Los Angeles City Attorney Dispute Resolution Program, Family Law Mediation Training
Los Angeles City Attorney Dispute Resolution Program Conciliator/Mediator Training
Mosten Divorce Mediation Training
Southern Caliifornia Family Mediation, Dependency Mediation Training
Mediation Approach & Philosophy
I help people to put aside their anger and hurt so they can come to a resolution that benefits the whole family. My style of mediation is a hybrid of facilitative and transformative. I act as a guide to keep the parties on track and to explore beyond their positions. See https://whistlermediate.com/
Representative Cases Handled as a Mediator
A divorcing couple and two children. The agreement covered division of assets (home, business interest, retirement plans, custody, parenting plans) 9 total mediation hours Legal document preparation for the divorce legal process.
Complex Case Experience
When dealing with high conflict cases involving topics such as divorce, parenting, post-adoption visitation, etc. most cases are complex.
Fees
Standard Mediation Fee: $175/hour After discussing a couple's situation, I can make a fixed price to cover an estimated number of mediation-hours.
Stats
Number of Cases Mediated
300+
If you have any questions about this profile or even some suggestions about what you want to see from Mediatorselect, we'd love to hear from you ! We read every idea, advice and complaint. Send Feedback
Marvin really made the whole process of our separation and divorce much easier. He helped us approach what could have been a very difficult situation (kids, shared property, etc.) with care, professionalism, and impartial mediation services.
This testimonial was reported by Marvin Whistler on behalf of Pamela Hopson., 2020
Marvin was an indispensable guide to me and my ex as we navigated the complicated waters of putting together a co-parenting plan for our beloved toddler daughter.
The end of a relationship is no picnic and it's especially difficult when there is a child involved. But Marvin always made himself available to us in the lead up to mediation and on more than one occasion took the time to hop on a phone call to answer our questions.
Along the way Marvin supplied us with all the materials we might need to educate ourselves about the relevant topics so that our mediation could proceed as efficiently as possible, avoiding surprise and hurt feelings.
When it came time for the actual mediation session, Marvin was balanced, patient, and informed. The experience of working with him left me with great respect for his trade and specifically Marvin's ability to make all parties feel heard without bias.
We completed the session with a document everyone understood and could agree on. Marvin even took the time to do updates on our final draft so all parties were happy with specific wording.
In the end, mediation with Marvin Whistler was painless. Which is really saying something considering how painful the end of a relationship can be.
I would highly recommend enlisting Marvin Whistler's mediation services if you ever have the unenviable need of reaching an agreement when agreement seems impossible.
James Lotter , 2020
Panels & Associations
Academy of Professional Family Mediators (APFM)
Southern California Mediation Association (SCMA)
LA-CAMFT (Los Angeles Chapter of California Association of Marriage and Family Therapists)
Los Angeles County Psychological Association (LACPA)
Ventura County Superior Court
Attorney-Client Mediation and Arbitration Services, Los Angeles County Bar Association
Mediation Practice Areas
Family/Divorce
Degrees
BA, Business Administration
MA, Behavioral Science: Negotiation and Conflict Management
Professional Services
Mediator
Facilitator
Mediation Consultant
If you have any questions about this profile or even some suggestions about what you want to see from Mediatorselect, we'd love to hear from you ! We read every idea, advice and complaint. Send Feedback
Contact Information
4246034502
Panels & Associations
Academy of Professional Family Mediators (APFM)
Southern California Mediation Association (SCMA)
LA-CAMFT (Los Angeles Chapter of California Association of Marriage and Family Therapists)
Los Angeles County Psychological Association (LACPA)
Ventura County Superior Court
Attorney-Client Mediation and Arbitration Services, Los Angeles County Bar Association
Mediation Practice Areas
Family/Divorce
Degrees
BA, Business Administration
MA, Behavioral Science: Negotiation and Conflict Management
Professional Services
Mediator
Facilitator
Mediation Consultant