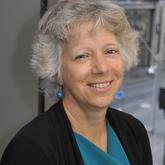 Alice Strachan
0 Recommendations
AMS and Associates
Canada
Add to Case
Recommend Alice
Contact Information
9057031873
Information
Testimonials

0
Description of Practice
Alice is certified in Alternative Dispute Resolution from York University and has over five years of community mediation experience with Dixie Bloor Conflict Resolution Service. She is currently on the mediator roster with Dixie Bloor, Brampton Community Mediation Services and Community Justice Initiatives in Kitchener Waterloo.
If you have any questions about this profile or even some suggestions about what you want to see from Mediatorselect, we'd love to hear from you ! We read every idea, advice and complaint. Send Feedback
This mediator does not have any testimonials.
If you have any questions about this profile or even some suggestions about what you want to see from Mediatorselect, we'd love to hear from you ! We read every idea, advice and complaint. Send Feedback
Contact Information
9057031873