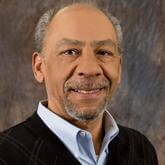 Charles Hill
3 Recommendations
Charles A. Hill Mediation
Nashville, TN
United States
Locations Coverage
Nashville, TN
Murfreesboro, TN
Hermitage, TN
Clarksville, TN
Hendersonville, TN
Mount Juliet, TN
Franklin, TN
Add to Case
Recommend Charles
Contact Information
6157127898
Information
Testimonials

2
Description of Practice
Mediator resolving divorce, parenting plans, modifications and visitation issues. Mediation conducted face-to-face, or Online where you can avoid the hassle, and expense of travel. Some clients simply do not care to be in the same room as their adversary - Online mediation can work well in those instances.
Professional Background
Over 20 years experience as Director/ V.P. of Labor Relations and Human Resources in the health care industry.
Mediation Experience
16 Years experience in Family, Civil, Landlord/Tenant, and Higher Education mediation. In addition, I hold an appointment with the U.S. Department of Defense as a Mediator/Ombudsman working with Employers and service members returning from deployment with the Reserve and National Guard.
Mediation Training
University of California, Berkeley
University of California, Irvine
Nashville Conflict Resolution Center
Lipscomb University, Institute for Conflict Management
Mediation Approach & Philosophy
I practice a facilitative approach to mediation
References
Among the groundswell of mediator choices now available to the public, Chuck Hill stands out for his ability to find rational, workable and enduring solutions to conflict using warmth and humor. With a background in higher education administration and labor relations, Chuck's authentic communication style allows him to relate well to people of all ages and backgrounds, earning the trust of disputing parties and empowering people to work together for mutual gain. This impressive array of skills has led to his mastery of the art and science of mediation. I worked closely with Chuck for many years at the Nashville Conflict Resolution Center where he served as a mediator, trainer/facilitator and board member. Chuck's practice areas include family mediation (co-parenting after divorce or separation) and parent/teen conflict mediation, in addition to mediation in university or business settings. I would not hesitate for one moment to call upon Chuck for mediation assistance!  

Tamara Ambar 
former Executive Director
Nashville Conflict Resolution Center
Other Information
I also serve as a Guest  Observer/Evaluator for Lipscomb University's Institute for Conflict Management  Rule 31 training program.
Stats
Number of Cases Mediated
100+
If you have any questions about this profile or even some suggestions about what you want to see from Mediatorselect, we'd love to hear from you ! We read every idea, advice and complaint. Send Feedback
"Chuck instantly took away all fear and tension that I felt going into mediation. The energy was calm and positive when I had expected it to be tense and awkward. He was professional and efficient, but more importantly, caring and patient. It felt like he really cared about what was best for my son, which made it easier for us to come to mutual agreement. Chuck is the first mediator I would recommend!"
This testimonial was reported by Charles Hill on behalf of Caprese Castillon., 2018
Chuck is a highly skilled facilitative mediator who I had the pleasure of supervising as both mediator and co-mediator. He achieved a settlement rate well over 90% in debtor/creditor and landlord/tenant cases which made up the vast majority of our caseload. In addition to my personal observation of mediator performance, we ask disputants to complete evaluations on their experience at the conclusion of each mediation. Chuck's evaluations have consistently ranked amongst the highest. Alan Phan Mediation Program Director Fair Housing Council of Orange County
This testimonial was reported by Charles Hill on behalf of Alan Phan ., 2016
Panels & Associations
TN Supreme Court "Rule 31" Listed
Ombudsman/Mediator, ESGR Office of U.S. Department of Defense
California Dispute Resolution Programs Act, Certified Mediator
Tennessee Association of Professional Mediators (TAPM)
Former Vice-Chair, Nashville Conflict Resolution Center (NCRC)
Mediation Practice Areas
Community
Education
Elder
Employment
Family/Divorce
Health Care
Intellectual Property
Labor
Landlord/Tenant
Nonprofit
Online Mediation
Degrees
Certificate Health Systems Management, Harvard University
Masters Industrial Relations, University of Minnesota
Bachelors Sociology, Dillard University
Professional Services
Mediator
Facilitator
Mediation Trainer
If you have any questions about this profile or even some suggestions about what you want to see from Mediatorselect, we'd love to hear from you ! We read every idea, advice and complaint. Send Feedback
Contact Information
6157127898
Panels & Associations
TN Supreme Court "Rule 31" Listed
Ombudsman/Mediator, ESGR Office of U.S. Department of Defense
California Dispute Resolution Programs Act, Certified Mediator
Tennessee Association of Professional Mediators (TAPM)
Former Vice-Chair, Nashville Conflict Resolution Center (NCRC)
Mediation Practice Areas
Community
Education
Elder
Employment
Family/Divorce
Health Care
Intellectual Property
Labor
Landlord/Tenant
Nonprofit
Online Mediation
Degrees
Certificate Health Systems Management, Harvard University
Masters Industrial Relations, University of Minnesota
Bachelors Sociology, Dillard University
Professional Services
Mediator
Facilitator
Mediation Trainer