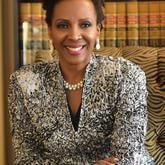 Donna Williams
0 Recommendations
The Donna Williams Group
Scottsdale, AZ
United States
Locations Coverage
NationWide
Add to Case
Recommend Donna
Contact Information
6023183723
Information
Testimonials

0
Description of Practice
With over 15 years of experience, I have mediated small business disputes, workplace conflict, discrimination/harassment claims and family disputes. I am also experienced in group facilitation, workplace investigations and conflict management training.  I advise families and businesses on effective communication and problem-solving.
Mediation Training
The A-List of Tips for Successful Conflict Resolution
Mediation – An Effective Approach to Resolving Workplace Conflict
NASA 4-Hour ADR Mediation Training
Foundations of Mediation I & II
Conflict Management for Law Enforcement Officers
Effectively Resolving Workplace Disputes
Judges Pro Tempore Training - On Becoming A More Effective Mediator
Mediation Skills Across Practice Areas
Teamwork, Collaboration, and Conflict Resolution
Small Business Mediation
Stats
Number of Cases Mediated
100+
If you have any questions about this profile or even some suggestions about what you want to see from Mediatorselect, we'd love to hear from you ! We read every idea, advice and complaint. Send Feedback
This mediator does not have any testimonials.
Mediation Practice Areas
Business/Commercial
Employment
Family/Divorce
Workplace
Professional Services
Mediator
Attorney Mediator
Facilitator
Mediation Consultant
Mediation Trainer
If you have any questions about this profile or even some suggestions about what you want to see from Mediatorselect, we'd love to hear from you ! We read every idea, advice and complaint. Send Feedback
Contact Information
6023183723
Mediation Practice Areas
Business/Commercial
Employment
Family/Divorce
Workplace
Professional Services
Mediator
Attorney Mediator
Facilitator
Mediation Consultant
Mediation Trainer