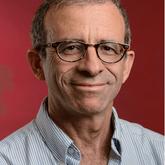 Jay Rothman
5 Recommendations
The ARIA Group, Inc.
YELLOW SPRINGS, OH
United States
Locations Coverage
International
NationWide
Add to Case
Recommend Jay
Contact Information
9377686200
Information
Testimonials

4
Description of Practice
I specialize in participatory and empowering processes:




Conducting complex mediations between individuals and groups.




Coaching individuals.




Facilitating multi-stakeholder conflict engagement processes. 
Professional Background
I am a seasoned mediator. For more than three decades, I have mediated, facilitated, taught and trained thousands of people around the world. I support people to engage their complex relational conflicts as opportunities for constructive learning, cooperation and change.

I work with clients, usually separately and together, about their important goals and ways conflicts are in the way of achieving them. 

I also coach one side of a conflict to deal with it and the other side more mindfully and constructively, even if the other side isn't so keen to tango.
Mediation Experience
30 years experience across over a dozen countries:

*Coaching individuals to deal with conflict more mindfully and constructively 
*Mediating between individuals and groups stuck in destructive conflict cycles
*Facilitating within and between groups seeking to work better together
*Running retreats for teams
*Mediation between leaders in business and public organizations
Mediation Training
Trained as mediator and facilitator
Trained in small group dynamics
Trained in organizational consulting
Trained in international conflict resolution
Mediation Approach & Philosophy
As a trusted third party, or conflict coach, I support people to be clear about their goals and values at stake in a conflict situation. Beginning with this positive frame, we then explore ways their conflict is blocking the fulfillment of these goals. We then explore ways to best engage the conflict such that stated goals are achievable.
Representative Cases Handled as a Mediator
Post separation mediation between divorced couples who have had ongoing conflicts in their post-marriage relationship (especially dealing with children). Mediating between founders and successors in family businesses. Coaching leaders - individually and in teams - to gain a better handle on specific conflict situations as a lens for learning and improving their conflict handling capacities afterwards. Mediating between battling leaders in organizations who were undermining each other and team morale and helping them convert this in to change and development for themselves and system. Facilitating within and between groups identity groups (e.g police and community; Israelis and Palestinians) seeking to work better together, instead of at cross purposes.
Complex Case Experience
Facilitated interventions, taught and trained in complex identity-based conflicts (i.e. racial, ethnic, national) in N. and S. America, Europe, Africa, Middle East, Asia.

Special Master for US Federal Judge after race riots in Cincinnati, Ohio - see http://www.socsci.uci.edu/~pgarb/istudies/applied/presentations/site/presentation.html

Have worked in conflict and its creative engagement in Jerusalem for  years.
Fees
Range $200-$350 per hour Also willing to consider providing pro-bono and highly subsidized services according to need.
References
Write for references (see testimonials)
Other Information
I live in  Yellow Springs, Ohio. I serve clients throughout the US, and abroad. I work in person and also via zoom. 

I faciliatate team-based problem solving and visioning retreats in my company owned retreat center (call for information).
Stats
Number of Cases Mediated
300+
Number of Multi Party Cases Handled
100+
If you have any questions about this profile or even some suggestions about what you want to see from Mediatorselect, we'd love to hear from you ! We read every idea, advice and complaint. Send Feedback
I have worked with Jay Rothman on a variety of intense conflict resolution projects over the past 25 years. Jay is an extremely capable mediator, facilitator, teacher and researcher. He is highly effective at working with disputants to address the genuine sources of their conflict and to avoid the temptation to settle for superficial solutions that will be neither durable nor effective. He is committed to a highly ethical approach to intervention that respects the autonomy, integrity, and long term needs of those involved in a dispute.
Bernie Mayer , 2018
Tareq and I were so lucky to have the opportunity to work with Jay. He not only helped us engage in our work and manage conflicts in our team, but helped give us the tools to continue to practice positive conflict engagement after we finished our sessions with him. The ripple effect of his work is long lasting. Thanks so much Jay.
Meredith Rothbart , 2018
I heartily recommend Jay Rothman to you. He was my Special Master for a year before, during and after the unrest/race riots in Cincinnati, Ohio in 2001. He masterfully helped put together and guided a tremendously complex city-wide participatory and multi-stakeholder group process which eventually included 3,500 participants. This unprecedented process helped to pave the way for one of the most significant policing reforms in the United States. In addition to his design and facilitation of this process, he was constantly mediating between the highest civic and political leaders and a wide array of citizens. He kept his cool even when folks around him were heated and antagonistic. In short, Jay helped me and my legal team and the entire city transform itself.
Susan Dlott , 2018
Jay Rothman has been a pioneer in the practice of mediation for more than three decades, bringing an incredible breadth of experience and wisdom to his practice. I've known Jay over the past ten years and am continuously inspired by his dedication, integrity and experience. Whether looking for someone to facilitate a mediation or peace process or to support organisations and agencies in the field, Jay is someone who can engage to bring the best of what this field can offer. I highly recommend him and would encourage agencies, organisations and practitioners in the field as well as parties in conflict looking for effective solutions to reach out to Jay for the support he can provide.
Kai Brand-Jacobsen , 2018
Mediation Practice Areas
Business/Commercial
Community
Complex Cases
Cross Cultural
Education
Employment
Energy
Environmental
Family/Divorce
Health Care
International
Labor
Nonprofit
Online Mediation
Degrees
Ph.D., and Ma. in International Relations/Conflict Resolution
Ba. in Social HIstory
If you have any questions about this profile or even some suggestions about what you want to see from Mediatorselect, we'd love to hear from you ! We read every idea, advice and complaint. Send Feedback
Contact Information
9377686200
Mediation Practice Areas
Business/Commercial
Community
Complex Cases
Cross Cultural
Education
Employment
Energy
Environmental
Family/Divorce
Health Care
International
Labor
Nonprofit
Online Mediation
Degrees
Ph.D., and Ma. in International Relations/Conflict Resolution
Ba. in Social HIstory