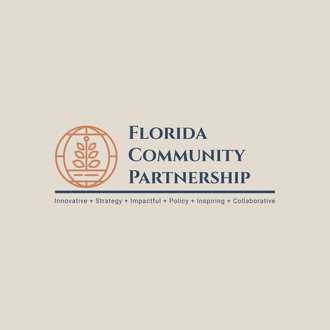 Florida Community Partnership
1 Recommendation
Florida Community Partnership Collaborative & Mediation Services
United States
Locations Coverage
Orlando, FL
Tampa, FL
Jacksonville, FL
Sarasota, FL
Melbourne Beach, FL
Jupiter, FL
Tallahassee, FL
Gainesville, FL
Palm Beach, FL
Palm Bay, FL
Palm Coast, FL
Saint Augustine, FL
Saint Petersburg, FL
Naples, FL
Vero Beach, FL
Miami, FL
New Smyrna Beach, FL
Lake Mary, FL
Cocoa, FL
Titusville, FL
The Villages, FL
Fort Lauderdale, FL
Fort Myers, FL
Stuart, FL
Daytona Beach, FL
Winter Garden, FL
Lakeland, FL
Kissimmee, FL
Winter Park, FL
Maitland, FL
Longwood, FL
Ocala, FL
Add to Case
Recommend Florida Community
Contact Information
3214021414
Information
Testimonials

0
Description of Practice
Florida Community Partnership's Collaborative & Mediation Services is a leader in the development of innovative processes & value-driven methods to help find common ground and solution-focused outcomes . With 20 + years of experience, we help clients create successful solutions in a more timely and economically efficient manner than would typically result in the courtroom.

Our team of highly skilled experts will work with you through every step, taking care of any questions or issues you may have along the way. With Florida Community Partnership, you can feel confident and comfortable knowing you are amongst the best minds and those with the upmost integrity.  

Get in touch with us today — we look forward to working together to make a positive difference for your situation and needs!
Mediation Training
Florida Supreme Court Certified Circuit Court Mediators
Florida Supreme Court Certified County Court Mediators
Fees
Please call for services and fees.
If you have any questions about this profile or even some suggestions about what you want to see from Mediatorselect, we'd love to hear from you ! We read every idea, advice and complaint. Send Feedback
This mediator does not have any testimonials.
Panels & Associations
Florida Supreme Court Certified Circuit Court Mediators
Florida Supreme Court Certified County Court Mediators
Mediation Practice Areas
Business/Commercial
Community
Construction
Education
Elder
Employment
Entertainment/Sports
Environmental
Family/Divorce
Government
Health Care
Insurance
Labor
Landlord/Tenant
Nonprofit
Online Mediation
Personal Injury
Professional Malpractice
Real Property
Transportation
Trusts and Estates
Workers Compensation
Workplace
Degrees
Masters of Law/Legal Studies
Bachelors of Science
Professional Services
Mediator
Facilitator
Mediation Consultant
Collaborative Professional
Mediation Trainer
If you have any questions about this profile or even some suggestions about what you want to see from Mediatorselect, we'd love to hear from you ! We read every idea, advice and complaint. Send Feedback
Contact Information
3214021414
Panels & Associations
Florida Supreme Court Certified Circuit Court Mediators
Florida Supreme Court Certified County Court Mediators
Mediation Practice Areas
Business/Commercial
Community
Construction
Education
Elder
Employment
Entertainment/Sports
Environmental
Family/Divorce
Government
Health Care
Insurance
Labor
Landlord/Tenant
Nonprofit
Online Mediation
Personal Injury
Professional Malpractice
Real Property
Transportation
Trusts and Estates
Workers Compensation
Workplace
Degrees
Masters of Law/Legal Studies
Bachelors of Science
Professional Services
Mediator
Facilitator
Mediation Consultant
Collaborative Professional
Mediation Trainer