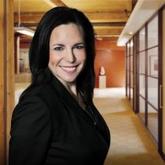 Anne Sawyer
1 Recommendation
Mediate2Resolve.com
United States
Add to Case
Recommend Anne
Information
Testimonials

0
Description of Practice
Anne Sawyer serves as the Executive Director of the Southern California Mediation Association, a non-profit association dedicated to Mediators and mediation education in the Southern California area.  Anne works collaboratively with a board of directors, volunteers, strategic partners, mediation associations and schools all over California and nationally to build a more visible, influential, and resilient mediation sector in California. Anne ensures SCMA's effectiveness by providing strategic, operational, ethical, and inspirational leadership that is consistent with the mission, values, policies, policies, and almost 400 members of the organization.

In addition to her service with SCMA, Anne is a private mediator and conflict resolution consultant.  She assist mediators with their business practice design and marketing as well as administering and covening all types of disputes for mediations and arbitrations.  She also assists the parties in dispute with locating qualified mediators..  Prior to her work with SCMA, Anne was in the legal field for 25 years as a Certified Paralegal and Law Firm Administrator working in Civil Litigation and Labor and Employment practices.  She has been in the mediation field for 5 years having received her mediation training from Pepperdine University in Malibu and extensive training at the AIM Institute. Anne has developed a huge passion for conflict resolution and has a strong sense of the mediation industry as a whole.

Professional Background
Law Firm Administrator  and Paralegal for over 25 years. 
Executive Director SCMA - 3 years
Fees
$350 - $450 per hour Flat fees available
Stats
Number of Cases Mediated
10+
Number of Multi Party Cases Handled
10+
If you have any questions about this profile or even some suggestions about what you want to see from Mediatorselect, we'd love to hear from you ! We read every idea, advice and complaint. Send Feedback
This mediator does not have any testimonials.
Panels & Associations
CEDRS
Southern California Mediation Association
Days Of Dialogue
Mediation Practice Areas
Business/Commercial
Community
Cross Cultural
Education
Elder
Employment
Family/Divorce
Hospitality
Landlord/Tenant
Nonprofit
Real Property
Trusts and Estates
Professional Services
Mediation Trainer
Mediator
Facilitator
Mediation Consultant
Collaborative Professional
If you have any questions about this profile or even some suggestions about what you want to see from Mediatorselect, we'd love to hear from you ! We read every idea, advice and complaint. Send Feedback
Panels & Associations
CEDRS
Southern California Mediation Association
Days Of Dialogue
Mediation Practice Areas
Business/Commercial
Community
Cross Cultural
Education
Elder
Employment
Family/Divorce
Hospitality
Landlord/Tenant
Nonprofit
Real Property
Trusts and Estates
Professional Services
Mediation Trainer
Mediator
Facilitator
Mediation Consultant
Collaborative Professional