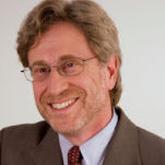 Daniel Burk
1 Recommendation
Resolution Point LLC
Great Falls, VA
Add to Case
Recommend Daniel
Information
Testimonials

0
Description of Practice
Resolution Point was founded in 2007 to provide mediation, resolution consultation and group facilitation services.

Most people see disagreement and confrontation as something to be avoided at all costs. But it can't always be avoided. And the effort to avoid it more often than not only  postpones the conflict, increasing the stress and ultimately the cost for resolution. Resolution Point takes a more optimistic approach: With disagreement comes opportunity. 

Each conflict is different with its own personalities, history, prejudices, expectations, communication techniques (or lack of them), unique resources, and unique needs for those limited resources.

Our approach to each conflict is to:

Understand the points of conflict.
Find common ground.
Identify all assets (financial and otherwise) so that the "pie" to be divided is as large as possible.
Help the participants identify their needs and interests and find ways to present those needs and interest so that they can be "heard" by the other participant(s).
Avoid conversations about history ("who's at fault?") so that the focus is on moving forward.
Draft agreements that have a great chance of working even in an often unpredictable future.
All while recognizing that your ability to pay for mediation is often limited.

We combine practicality (what have we seen work and what hasn't) with creativity, often guiding our clients toward solutions that share successful solutions from past situations while taking into account our clients' specific situations.  
Professional Background
Resolution Point's President and founder, Danny Burk, is an attorney licensed by the Commonwealth of Virginia since 1981 and the District of Columbia since 1984. He is a Virginia Certified Mediator, certified for:

Family cases at the Circuit Court and Juvenile and Domestic Relations Court levels.
Civil cases at the Circuit Court and General District Court levels.
Mentoring new mediators in both family and civil matters.

He has been on the Board of Directors of the Virginia Mediation Network since 2008 and was its President-Elect in 2009-2010 and its President in 2010-2011. 

Mr. Burk was also the founder, owner and President of Compass Computer Services, Inc. from 1987 until he sold Compass in 2000. He has extensive first-hand experience with technology issues, as well as day-to-day business operations. He managed all technical, financial and administrative aspects of this computer and telecommunications consulting firm. Technical services he provided and for which he managed others included:

Mr. Burk received his JD cum laude from Cornell Law School in 1981. In over 30 years of legal practice, he has assisted clients with computer and telecommunications issues, including employment, intellectual property rights and software distribution issues. He also provided consultation on computer crimes (he authored the 1984 Virginia Computer Crimes Act), as well as extensive real estate and land use issues. Mr. Burk received his Bachelor of Arts in Government (with an emphasis on computer programming and modeling) from Cornell University in 1979.

In addition to his alternative dispute resolution work, Mr. Burk has been very active in the community:

Substitute teacher and volunteer in school clinics.
Treasurer of local Girl Scout troop and computer coordinator for local swim team.
Coach, school coordinator and Regional Treasurer for Odyssey of the Mind program.
Treasurer of homeowners' association.
Volunteer sailing instructor for disadvantaged children and adults.
Mr. Burk is also an FAA-licensed pilot with both commercial and instrument ratings.
Mediation Experience
Mr. Burk has mediated and arbitrated cases in the following subject areas among others:

Family matters (separation, divorce, custody, support)
Computer software and Internet development
Intellectual property rights
Business operations
Construction and land ownership
Landlord and tenant
Automobile accident, injury and insurance
Consumer credit
Va. DMV franchise disputes
Fees
Hourly.
Stats
Number of Cases Mediated
1000+
Number of Multi Party Cases Handled
50+
This mediator does not have any testimonials.
Panels & Associations
Virginia Mediation Network, former President, former Board of Directors
American Bar Association, member Family Law and Alternative Dispute Resolution Sections
Virginia State Bar, Joint ADR Committee
Women's Center of Vienna, Volunteer Faculty
Certified Divorce Financial Analyst (CDFA™)
Virginia Certified Mediator (Family & Civil, all Court levels, mentor)
Certificate in Commercial Mediation, Northern Virginia Mediation Service
Certificate in Family Mediation, Northern Virginia Mediation Service
Mediation Practice Areas
Appellate
Business/Commercial
Class Action/Mass Tort
Community
Complex Cases
Construction
Education
Elder
Employment
Entertainment/Sports
Environmental
Family/Divorce
Health Care
Insurance
Intellectual Property
Labor
Landlord/Tenant
Nonprofit
Online Mediation
Personal Injury
Professional Malpractice
Real Property
Transportation
Trusts and Estates
Degrees
Cornell Law School, JD cum laude, 1981
Cornell University, AB, 1979
Professional Services
Mediator
Attorney Mediator
Facilitator
If you have any questions about this profile or even some suggestions about what you want to see from Mediatorselect, we'd love to hear from you ! We read every idea, advice and complaint. Send Feedback
Panels & Associations
Virginia Mediation Network, former President, former Board of Directors
American Bar Association, member Family Law and Alternative Dispute Resolution Sections
Virginia State Bar, Joint ADR Committee
Women's Center of Vienna, Volunteer Faculty
Certified Divorce Financial Analyst (CDFA™)
Virginia Certified Mediator (Family & Civil, all Court levels, mentor)
Certificate in Commercial Mediation, Northern Virginia Mediation Service
Certificate in Family Mediation, Northern Virginia Mediation Service
Mediation Practice Areas
Appellate
Business/Commercial
Class Action/Mass Tort
Community
Complex Cases
Construction
Education
Elder
Employment
Entertainment/Sports
Environmental
Family/Divorce
Health Care
Insurance
Intellectual Property
Labor
Landlord/Tenant
Nonprofit
Online Mediation
Personal Injury
Professional Malpractice
Real Property
Transportation
Trusts and Estates
Degrees
Cornell Law School, JD cum laude, 1981
Cornell University, AB, 1979
Professional Services
Mediator
Attorney Mediator
Facilitator