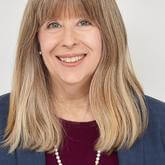 Eve Wagner
0 Recommendations
Sauer & Wagner LLP
Los Angeles, CA
United States
Add to Case
Recommend Eve
Information
Testimonials

0
Description of Practice
Eve's mediation practice focuses on a number of areas, including employment (harassment, discrimination, wrongful termination and wage and hour); entertainment and intellectual property (copyright infringement, theft of ideas, breach of express and implied contracts, third party participation and accounting claims); real estate and landlord tenant; business disputes; legal malpractice, civil rights and Unruh Act violations  and personal injury.
Professional Background
For over 30 years, Ms. Wagner has been engaged in the practice of law in Los Angeles as a civil litigation trial attorney.  In the fall of 2018, Eve transitioned to a full time mediator and arbitrator.
Eve founded Sauer & Wagner LLP, a litigation boutique, in 1997. Prior to that, Eve was an equity partner at Greenberg Glusker Fields Claman & Machtinger LLP.   Eve has extensive experience in federal and state courts and has handled numerous matters in alternative dispute resolution forums, including arbitrations and mediations. Eve has been involved in numerous high profile cases, several of which have been the subject of extensive print and television media coverage. Eve also has successfully handled a number of appellate matters.  In 2003, Eve expanded her litigation/appellate practice to include mediation and arbitration services.   Ms. Wagner is a 1986 USC Law School Graduate (Order of the Coif; Law Review).  She also served as a law clerk to the Hon. William P. Gray.
Mediation Experience
Since 2003, Eve has mediated hundreds of cases, ranging from simple, single-party disputes to complex, multi-party litigation.   
Mediation Training
Eve received her mediation training through the Straus Institue for Dispute Resolution
offered by Pepperdine University School of Law
Eve also completed the Advanced Mediation Skills Practicum offered by the Center for Civic Mediation
through the Los Angeles County Bar Association
Mediation Approach & Philosophy
Eve's mediation style emphasizes common sense, communication skills and the ability to solve difficult problems with practical solutions. Eve uses both the evaluative and facilitative styles of mediation.
Complex Case Experience
Ms. Wagner has handled several wage and hour class actions.  
Fees
1/2 day (4 hours plus one hour of prep) = $5,500; full day (10 hours plus one hour of prep) = $8,500
References
see www.evewagnermediation.com
Other Information
AV Rated by Martindale-Hubbell
"Super Lawyer" as rated by the Super Lawyers Magazine
Stats
If you have any questions about this profile or even some suggestions about what you want to see from Mediatorselect, we'd love to hear from you ! We read every idea, advice and complaint. Send Feedback
This mediator does not have any testimonials.
Mediation Practice Areas
Appellate
Business/Commercial
Class Action/Mass Tort
Complex Cases
Construction
Employment
Entertainment/Sports
Intellectual Property
Landlord/Tenant
Personal Injury
Professional Malpractice
Real Property
Professional Services
Mediator
Attorney Mediator
Mediator-Arbitrator
Arbitrator
If you have any questions about this profile or even some suggestions about what you want to see from Mediatorselect, we'd love to hear from you ! We read every idea, advice and complaint. Send Feedback
Mediation Practice Areas
Appellate
Business/Commercial
Class Action/Mass Tort
Complex Cases
Construction
Employment
Entertainment/Sports
Intellectual Property
Landlord/Tenant
Personal Injury
Professional Malpractice
Real Property
Professional Services
Mediator
Attorney Mediator
Mediator-Arbitrator
Arbitrator