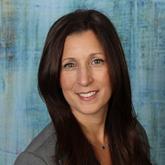 Joelle Perez
0 Recommendations
Peacemaker Divorce Mediation
Huntington, NY
United States
Add to Case
Recommend Joelle
Contact Information
6318972066
Information
Testimonials

0
Description of Practice
At Peacemaker Divorce Mediation we strive to help couples reach an agreement when it comes to dissolving their marriage in a congenial and easygoing manner without the typical headaches, confrontations and substantial fees that are often involved in divorce litigation.  We do this by gaining a full understanding of the couple's wants, needs and concerns and then proceed to help them reach an agreement that is acceptable and satisfactory to both parties and where the entire family benefits. 
If you have any questions about this profile or even some suggestions about what you want to see from Mediatorselect, we'd love to hear from you ! We read every idea, advice and complaint. Send Feedback
This mediator does not have any testimonials.
If you have any questions about this profile or even some suggestions about what you want to see from Mediatorselect, we'd love to hear from you ! We read every idea, advice and complaint. Send Feedback
Contact Information
6318972066