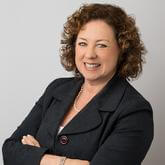 Rochelle Walk
0 Recommendations
Walk Law Firm, PA
Tampa, Fl
United States
Add to Case
Recommend Rochelle
Contact Information
8139990199
Information
Testimonials

0
Description of Practice
I am a Florida Supreme Court certified Circuit Civil, Family and Appellate mediator and business attorney. I serve on many court and private panels. My typical matters are commercial cases, partnership disputes, intellectual property disputes, securities and other business-related disputes, including those arising in Bankruptcy and Foreclosure. I have handled numerous commercial landlord-tenant cases, insurance cases and property damage cases. I am often selected as a neutral receiver and  closer. 
In addition, I am an arbitrator and neutral evaluator. 

Professional Background
Former Chief Administrative Officer, Chief Compliance Officer, Corporate Secretary and Chief Legal Counsel for public and private companies with responsibility to legal, environmental, health, safety, human resources, employee benefits, governance, facilities management, internal audit, marketing and public relations. Known for practical and fair approach to problem solving. 

Currently President and Shareholder of Walk Law Firm, PA.    
Mediation Experience
I have been mediating cases for 25 years; I  have an active independent mediation and neutral practice and have been certified by the Florida Supreme Court for more than 7 years. 
Mediation Approach & Philosophy
I am known for being creative, collaborative and getting the job done. I see mediation as a way to reduce business risk. I am reasonable blunt with parties rather than simply a messenger between them.
Representative Cases Handled as a Mediator
Many of my matters are pre-suit and some are court appointed. I believe in mediator confidentiality and, unless court appointed, I do not disclose party names to mediation. Typical cases include FINRA employment, selling off, fiduciary breach and unsuitability matters; Chapter 11 Plan objections, adversary matters and preference claims; state of Florida insurance cases; state of Florida HOA cases and various state court construction, commercial landlord tenant and employment cases.
Complex Case Experience
I have mediated multi-party as well as complex business and bankruptcy matters. My single largest case in number of parties was 42 - we rented a law school to handle the parties. My single largest case in total dollars was a 2  party matter between a Fortune 100 company and a Russell 2000 company. It was resolved without litigation.   
Fees
My standard hourly rate is $375 per hour with a two hour minimum, however, I do agree to program limitations set by mediation programs and offer half day and full day rates.
References
Attorney references to be provide upon request
Stats
Number of Cases Mediated
100+
Number of Multi Party Cases Handled
25+
If you have any questions about this profile or even some suggestions about what you want to see from Mediatorselect, we'd love to hear from you ! We read every idea, advice and complaint. Send Feedback
This mediator does not have any testimonials.
Panels & Associations
FINRA
NAM
Resolute Systems
US Bankruptcy Court, Middle District, Florida
US District Court, Middle District, Florida
All Florida Circuit Court
Florida Appellate Courts
Mediation Practice Areas
Appellate
Bankruptcy
Business/Commercial
Complex Cases
Employment
Intellectual Property
Labor
Landlord/Tenant
Nonprofit
Online Mediation
Professional Malpractice
Real Property
Degrees
AB- Colgate University
JD- Case Western Reserve University
Florida Supreme Court Circuit Civil, Appellate & Family mediator
Professional Services
Mediator
Attorney Mediator
Mediator-Arbitrator
Arbitrator
Facilitator
Mediation Consultant
Collaborative Professional
If you have any questions about this profile or even some suggestions about what you want to see from Mediatorselect, we'd love to hear from you ! We read every idea, advice and complaint. Send Feedback
Contact Information
8139990199
Panels & Associations
FINRA
NAM
Resolute Systems
US Bankruptcy Court, Middle District, Florida
US District Court, Middle District, Florida
All Florida Circuit Court
Florida Appellate Courts
Mediation Practice Areas
Appellate
Bankruptcy
Business/Commercial
Complex Cases
Employment
Intellectual Property
Labor
Landlord/Tenant
Nonprofit
Online Mediation
Professional Malpractice
Real Property
Degrees
AB- Colgate University
JD- Case Western Reserve University
Florida Supreme Court Circuit Civil, Appellate & Family mediator
Professional Services
Mediator
Attorney Mediator
Mediator-Arbitrator
Arbitrator
Facilitator
Mediation Consultant
Collaborative Professional