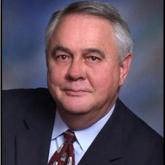 Clark Jordan-Holmes
1 Recommendation
Mediation For Florida, LLC
United States
Locations Coverage
Florida, FL
Add to Case
Recommend Clark
Contact Information
8139662626
Information
Testimonials

0
Description of Practice
Over forty (40) years of experience as a trial lawyer and general business practice attorney.
A Florida Supreme Court qualified Arbitrator.
A Florida Supreme Court Certified Mediator since 2004. 
Please take a look at my website: http://www.MediationForFlorida.com  for more information.
Professional Background
A graduate of the University of Florida Law School
Decades of experience as a litigator & transactions lawyer.
Over a decade of experience as a mediator and arbitrator
Mediation Experience
Over a decade of experience mediating everything from foreclosures to personal injury cases, business , bankruptcy, condominium and  insurance claims.
Mediation Training
Completed all hours required for certification by the Florida Supreme Court.
Completed mentoring requirements and annual continuing education requirements.
Mediation Approach & Philosophy
His mediation attributes include: •He is a seasoned and energetic problem solver, with excellent mediation, risk management and negotiation skills. •He sees and creates the unity found in all diversity. •He is "results-oriented" with the ability to cut through emotions and other concerns that can distract parties from bringing issues to a logical conclusion. •He has developed the ability to quickly identify, understand and address legal and emotional issues and to find innovative, cost-effective and durable solutions. •He is accomplished in engaging reluctant and difficult personalities in the mediation process. •He is focused, diplomatic, patient, calm and determined.
Representative Cases Handled as a Mediator
Alleged breach of an outsourcingt ransit contract Construction arbitration. Foreclosures Bankruptcy mortgage modification. Personal Injury. Family Law. Business disputes and collecions
Complex Case Experience
Over a decade of defending Asbestos manufacturers and other complex litigation.
Fees
Starting at $175.00 per hour.
References
Judge Jack Day - 545 1st Av. N, St. Petersburg, FL 33701; [email protected]; 727.582.7874
Judge J. Kevin Carey,  332 S. Plant Av., TAMPA, fl 33606; [email protected]; 813.874.0081
Walter Aye, 1710 N. 17th Street, Tampa, FL 33606; [email protected]; 813.2549191
Other Information
I am available throughout Florida. There is no charge for travel. The hourly rate for local mediations in Tampa or Denver starts at $175.00/ hour.
I am also available in the Denver, Colorado area.
191 University Blvd., Suite 208, Denver, CO 80206; (720) 772-6260
Stats
Number of Cases Mediated
100+
Number of Multi Party Cases Handled
25+
If you have any questions about this profile or even some suggestions about what you want to see from Mediatorselect, we'd love to hear from you ! We read every idea, advice and complaint. Send Feedback
This mediator does not have any testimonials.
Panels & Associations
Hillsborough County Bar Association
Brandon Bar Association
Bankruptcy Court of the Middle District of Florida Mortgage Modification Certified
Florida Supreme Court Certified Mediator
Florida Dept. of BPR Condominium Certified Mediator
Global Ethics Network
Florida Supreme Court trained Arbitrator
Mediation Practice Areas
Appellate
Bankruptcy
Business/Commercial
Class Action/Mass Tort
Complex Cases
Construction
Cross Cultural
Elder
Government
Insurance
Intellectual Property
International
Labor
Landlord/Tenant
Nonprofit
Personal Injury
Professional Malpractice
Real Property
Transportation
Trusts and Estates
Degrees
Bachelor of Arts
Juris Doctorate
Professional Services
Mediator
Attorney Mediator
Mediator-Arbitrator
Arbitrator
Mediation Trainer
If you have any questions about this profile or even some suggestions about what you want to see from Mediatorselect, we'd love to hear from you ! We read every idea, advice and complaint. Send Feedback
Contact Information
8139662626
Panels & Associations
Hillsborough County Bar Association
Brandon Bar Association
Bankruptcy Court of the Middle District of Florida Mortgage Modification Certified
Florida Supreme Court Certified Mediator
Florida Dept. of BPR Condominium Certified Mediator
Global Ethics Network
Florida Supreme Court trained Arbitrator
Mediation Practice Areas
Appellate
Bankruptcy
Business/Commercial
Class Action/Mass Tort
Complex Cases
Construction
Cross Cultural
Elder
Government
Insurance
Intellectual Property
International
Labor
Landlord/Tenant
Nonprofit
Personal Injury
Professional Malpractice
Real Property
Transportation
Trusts and Estates
Degrees
Bachelor of Arts
Juris Doctorate
Professional Services
Mediator
Attorney Mediator
Mediator-Arbitrator
Arbitrator
Mediation Trainer