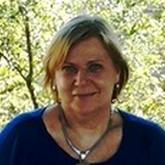 Joelle Bailard
0 Recommendations
Law and Mediation Offices of Joelle Stepien Bailard, J.D., PH.D.
Los Angeles, CA
United States
Add to Case
Recommend Joelle
Contact Information
3105531005
Information
Testimonials

0
Description of Practice
I have practiced mediation for 23 years and been in practice as an attorney for 20 years. I am a trained collaborative professional, experienced in settling cases without the need for litigation.  My areas of practice include resolving disputes in family law matters, international successions, and elder law matters.

Professional Background
The United States is my third country. I was born in France and grew up partly in Canada. As a result, I enjoy working on matters involving intercultural relations.  As an undergraduate at Stanford, I majored in psychology. When I moved to Los Angeles, I discovered UCLA and, at UCLA, I discovered linguistics. While working on my Ph.D. in linguistics, in addition to the scientific challenges, I also enjoyed very much the intercultural and international aspects of the field.  About the same time, after I started teaching linguistics, while divorcing a lawyer, I concluded there had to be a more sane way for people to get divorced.  I became interested in mediation, discovered the Pepperdine program in dispute resolution, and obtained my certificate in dispute resolution at Pepperdine in 1993.

Mediation Training
Certificate in ADR, Pepperdine/Straus Institute for Dispute Resolution (1993)
Advanced Mediation Certificate, Center for Dispute Resolution (1993)
Mediation Approach & Philosophy
My approach in mediation is facilitative. Facilitative mediation indeed frequently is transformative.
Stats
If you have any questions about this profile or even some suggestions about what you want to see from Mediatorselect, we'd love to hear from you ! We read every idea, advice and complaint. Send Feedback
This mediator does not have any testimonials.
Panels & Associations
State Bar of California
Los Angeles County Bar Association
Southern California Mediation Association (SCMA)
Beverly Hills Bar Association (BHBA)
Mediation Practice Areas
Cross Cultural
Elder
Family/Divorce
International
Degrees
J.D. Pepperdine University School of Law (1995)
B.A. Psychology, Stanford University (1974)
M.A. Linguistics, UCLA (1978)
PH.D Linguistics, UCLA (1982)
Professional Services
Attorney Mediator
Collaborative Professional
Languages
English
French
Spanish
If you have any questions about this profile or even some suggestions about what you want to see from Mediatorselect, we'd love to hear from you ! We read every idea, advice and complaint. Send Feedback
Contact Information
3105531005
Panels & Associations
State Bar of California
Los Angeles County Bar Association
Southern California Mediation Association (SCMA)
Beverly Hills Bar Association (BHBA)
Mediation Practice Areas
Cross Cultural
Elder
Family/Divorce
International
Degrees
J.D. Pepperdine University School of Law (1995)
B.A. Psychology, Stanford University (1974)
M.A. Linguistics, UCLA (1978)
PH.D Linguistics, UCLA (1982)
Professional Services
Attorney Mediator
Collaborative Professional
Languages
English
French
Spanish