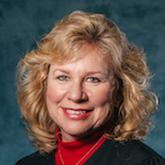 Hon. Linda Van De Water
2 Recommendations
CCMA Solutions, LLC
Milwaukee, WI
United States
Add to Case
Recommend Hon. Linda
Contact Information
2624248004
Information
Testimonials

0
Description of Practice
Judge Linda Van De Water is a retired Waukesha County Circuit Court Judge who formed CCMA SOLUTIONS, LLC  to provide Mediation Services in all areas of disputes. Her 31 years as a lawyer and 12 years as a judge combined with a Mediation Certification from Northwestern University provide a unique combination that allows for a successful resolution of even the most highly contentious disputes.  Divorce and all related Family Matters, Business and Commercial Disputes, Auto Accident and Personal Injury Claims, Landlord and Tenant Issues, Contract,  Corporate or Partnership Issues, Real Estate Disputes and More can all be successfully resolved cheaper, faster and with input from the parties allowing them to reach a mutually agreeable solution without going to court.  Litigation  is time consuming, stressful, expensive and leaves the parties unsatisfied with an outcome that is totally unpredictable and beyond the parties control. CCMA and Judge Linda work with you and your attorney if you choose to be represented along with the other party and their attorney if they choose to be represented so that all parties have a chance to be heard and to have input into a peaceful resolution and a mutual agreement without a court battle. Whether the case has been filed, may be filed or even a post judgement motion or appeal, CCMA and Judge Linda can help you resolve your dispute. CCMA and Judge Linda also help with Consulting on Case Strategy and whether to file a law suit or explaining and answering all your questions about Divorce, the court process  and  all other Family Matters or Small Claims and Contract or Real Estate Disputes.
Professional Background
University of Iowa (1985)  B.A. Communications
Marquette University Law School (1988) J.D. Law Degree
Northwestern University Mediation Certification (2015)

I received my Mediation Certification from Northwestern University and formed my mediation business CCMA SOLUTIONS, LLC. CCMA (CONSULTATION, COLLABORATION, MEDIATION & ARBITRATION).
 
Prior to starting my Mediation Business (CCMA SOLUTIONS, LLC) I served 12 Years as a Waukesha County Circuit Court Judge. I have presided over all types of cases and served rotations in all areas of the law. I presided in all four divisions: Juvenile,  Family  Criminal and Civil. 

I started my career after law school as an Assistant District Attorney for Waukesha County and spent 10 years as a prosecutor. I became an Administrative Law Judge for  the Wisconsin Department of Hearings and Appeals holding Probation and Parole Revocation hearings around the state. I have also served as an Enforcement Attorney for the Wisconsin Division of Regulation and Licensing which monitors all businesses and professions state wide.

Mediation Experience
Since forming CCMA SOLUTIONS, LLC I primarily do Mediation and Consulting work on a full time basis. I have mediated a wide variety of family cases including: divorce, paternity, custody and placement, maintenance, child support, property division, post judgement motions, business and commercial issues: contract disputes, real estate issues and sales, partnership disputes, leases, dissolution of LLC and customer complaints, employee and employer issues, product liability and personal injury, auto and the accidents and lawsuits for damages and compensation, landlord tenant complaints and evictions, probate claims and disputes, insurance coverage and consumer complaints.
Mediation Training
Northwestern University Mediation Certification
Mediation Approach & Philosophy
My philosophy is that every case is different and as a mediator you have to be able to adapt and adjust how you handle and resolve each case. In every case I want the parties to have the opportunity to be heard and to voice their concerns. I want them to know that I have truly heard and understand what they are saying and how they feel. Only after this process can I address the issues in a truly meaningful way and successfully resolve the issues and ultimately the dispute with a mutual agreement. I use facilitative and evaluative techniques together to achieve the best success. I make sure the parties have ample time to address all of the issues and also to digest their agreement and then help them to implement that resolution.
Representative Cases Handled as a Mediator
Divorce, Paternity, Family, Contract, Real Estate, Probate, Business and Commercial, Accidents and Personal Injury an more...
Complex Case Experience
Very complex financial and emotional divorce and legal separation cases.

Extensive business and contract disputes with multiple parties, issues and monetary stakes.

Accident and personal injury claims with multiple parties and insurance issues.

Complex real estate disputes and claims.
Fees
My normal fee is an hourly rate split equally between the parties for mediation time and any preparation or document review. I do not charge for travel time and often cap the maximum amount for a full day or include the preparation time. If the travel time is further than an hour one way I may charge a flat fee of $100 for the round trip. I will go to the attorney's office to conduct the mediation or any other mutually agreeable location picked by the parties to do the mediation.
References
Attorney Ksenija Kokanovic,    
Attorney James Jaskolski,    
Attorney Christopher Kuechler,    
Attorney Linda Ivanovic,    
Attorney Gregg Bridge,    
Attorney Katherine  De Lorenzo,      
Attorney Eugene Detert,    
Attorney Sheila Romell,    
Attorney Corrine Kaplan,    
Attorney Paul Kritzer,    
Attorney Kathryn Sawyer Gutenkunst,      
Attorney Terese Singer
Other Information
I truly love to Mediate and Consult with people to help them reach an amicable resolution to resolve their dispute.  Mediation is by far the most satisfying  alternative to litigation in any area of conflict. No one want to spend a lot more money, time, energy and emotional strife to litigate their dispute in open court and end up with a result they cannot predict or have any input into the ultimate decision by a judge or jury.

I will help you resolve your dispute with less money, time and emotion while allowing you the most input into the final resolution  that is a mutual agreement between the parties after all of the issues have been successfully resolved.
If you have any questions about this profile or even some suggestions about what you want to see from Mediatorselect, we'd love to hear from you ! We read every idea, advice and complaint. Send Feedback
This mediator does not have any testimonials.
Panels & Associations
Wisconsin Association of Mediators (WAM)
Leander Foley American Inns of Family Court
American Bar Association-Alternative Dispute Resolution
Wisconsin Bar Association
Mediation Practice Areas
Agriculture
Appellate
Bankruptcy
Business/Commercial
Class Action/Mass Tort
Community
Complex Cases
Construction
Cross Cultural
Education
Elder
Employment
Energy
Entertainment/Sports
Environmental
Family/Divorce
Government
Health Care
Hospitality
Insurance
Intellectual Property
Judge (Retired)
Labor
Landlord/Tenant
Nonprofit
Personal Injury
Professional Malpractice
Real Property
Transportation
Trusts and Estates
Degrees
B.A. Communications, University of Iowa (1985)
Juris Doctorate, Marquette University, (1988)
Professional Services
Mediator
Arbitrator
Mediation Consultant
If you have any questions about this profile or even some suggestions about what you want to see from Mediatorselect, we'd love to hear from you ! We read every idea, advice and complaint. Send Feedback
Contact Information
2624248004
Panels & Associations
Wisconsin Association of Mediators (WAM)
Leander Foley American Inns of Family Court
American Bar Association-Alternative Dispute Resolution
Wisconsin Bar Association
Mediation Practice Areas
Agriculture
Appellate
Bankruptcy
Business/Commercial
Class Action/Mass Tort
Community
Complex Cases
Construction
Cross Cultural
Education
Elder
Employment
Energy
Entertainment/Sports
Environmental
Family/Divorce
Government
Health Care
Hospitality
Insurance
Intellectual Property
Judge (Retired)
Labor
Landlord/Tenant
Nonprofit
Personal Injury
Professional Malpractice
Real Property
Transportation
Trusts and Estates
Degrees
B.A. Communications, University of Iowa (1985)
Juris Doctorate, Marquette University, (1988)
Professional Services
Mediator
Arbitrator
Mediation Consultant