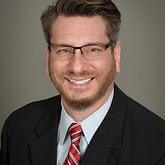 Michael Jobin
0 Recommendations
align Resolution Services
United States
Locations Coverage
NationWide
Add to Case
Recommend Michael
Contact Information
7135452314
Information
Testimonials

0
Description of Practice
align is your number one choice for Divorce, Child Custody, Family, Elder Care, Healthcare, Civil & Real Estate Mediation.  We help you create solutions through dialogue.
Professional Background
Over 20 years of Healthcare Administration
Licensed Realtor in Texas
Senior Real Estate Specialist
Texas Certified Guardian
Mediation Training
36 Hours - Texas State Long-Term Care Ombudsman Certification (2016)
40 Hours - Texas Basic Mediation Training (2016)
30 Hours - Texas Advanced Family - Divorce - Child Custody (2017)
9 Hours - Texas Arbitration & Ethics Training (2017)
4 Hours - Texas Tax Arbitration Training (2017)
4 Hours - Family Violence Training (2017)
Stats
Number of Cases Mediated
300+
Number of Multi Party Cases Handled
100+
If you have any questions about this profile or even some suggestions about what you want to see from Mediatorselect, we'd love to hear from you ! We read every idea, advice and complaint. Send Feedback
This mediator does not have any testimonials.
Panels & Associations
American Arbitration Association (AAA)
American Health Lawyers Association (AHLA)
International Ombudsman Association (IOA)
Texas Association of Mediators (TAM)
Mediation Practice Areas
Bankruptcy
Business/Commercial
Community
Complex Cases
Construction
Education
Elder
Family/Divorce
Health Care
Hospitality
Intellectual Property
Landlord/Tenant
Nonprofit
Real Property
Transportation
Trusts and Estates
Professional Services
Mediator
Mediator-Arbitrator
Arbitrator
Facilitator
Mediation Consultant
Collaborative Professional
If you have any questions about this profile or even some suggestions about what you want to see from Mediatorselect, we'd love to hear from you ! We read every idea, advice and complaint. Send Feedback
Contact Information
7135452314
Panels & Associations
American Arbitration Association (AAA)
American Health Lawyers Association (AHLA)
International Ombudsman Association (IOA)
Texas Association of Mediators (TAM)
Mediation Practice Areas
Bankruptcy
Business/Commercial
Community
Complex Cases
Construction
Education
Elder
Family/Divorce
Health Care
Hospitality
Intellectual Property
Landlord/Tenant
Nonprofit
Real Property
Transportation
Trusts and Estates
Professional Services
Mediator
Mediator-Arbitrator
Arbitrator
Facilitator
Mediation Consultant
Collaborative Professional