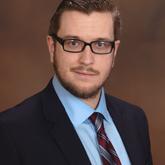 Ross Russell
0 Recommendations
Law Offices of Ross Russell, P.C.
Waco, TX
United States
Locations Coverage
NationWide
Add to Case
Recommend Ross
Contact Information
2543070019
Information
Testimonials

0
Description of Practice
Ross Russell has an extensive practice as a neutral of various difference types. He regularly serves as an arbitrator and mediator in cases through the world. He is also well versed in other forms of ADR such as collaborative law, cooperative law, early neutral evaluation, and dispute resolution boards.
Professional Background
Ross Russell is the principal attorney of Law Offices of Ross Russell, PC, and practices law in his principal office located in Waco Texas. Ross Russell serves as an arbitrator and as a mediator in disputes throughout the state of Texas and also internationally as needed.
Mediation Experience
Ross Russell has mediated more than fifty cases in his career and has served as an arbitrator in more than one hundred and twenty five cases. Ross Russell is a credentialed mediator by the TCMA, and has maintained that qualification since 2016.
Mediation Training
Advanced Mediator Training (SBOT)
Texas ADR CLE (2016)
Texas ADR CLE (2017)
Basic Mediator Training
Mediation Approach & Philosophy
Each case is different, and so each case deserves a unique approach. The cornerstone of mediation is that the parties control the process and the outcome. While some cases require an evaluative approach, others require a more facilitative approach. The ability to adapt as the case requires is the most important trait in a mediator.
Representative Cases Handled as a Mediator
Too many to count...
Complex Case Experience
As a mediator who also works as a trial attorney, complex litigation is a common experience in this practice. Therefore, the complex cases mediated and/or litigated would include almost every case handled by this office.
Fees
Fee vary depending on service, please contact the office for more information.
Stats
Number of Cases Mediated
50+
Number of Multi Party Cases Handled
25+
If you have any questions about this profile or even some suggestions about what you want to see from Mediatorselect, we'd love to hear from you ! We read every idea, advice and complaint. Send Feedback
This mediator does not have any testimonials.
Panels & Associations
State of Texas Comproller - Property Tax Arbitration Panel
Financial Industry Regulatory Authority (FINRA)
National Futures Association (NFA)
American Health Lawyers Association (AHLA)
International Expedited Arbitration Centre (IEAC)
World Intellectual Property Organization (WIPO)
Chartered Institute of Arbitrators
Texas
Dubai International Arbitration Centre (DIAC)
Swiss Chambers Arbitration Institute (SCAI)
United States Council for International Business (USCIB) - International Chamber of Commerce (ICC)
Construction Disputes Resolutions Services (CDRS)
Mediation Practice Areas
Agriculture
Appellate
Bankruptcy
Business/Commercial
Class Action/Mass Tort
Community
Complex Cases
Construction
Cross Cultural
Education
Elder
Employment
Energy
Entertainment/Sports
Environmental
Government
Health Care
Hospitality
Insurance
Intellectual Property
International
Labor
Landlord/Tenant
Nonprofit
Online Mediation
Personal Injury
Professional Malpractice
Real Property
Transportation
Trusts and Estates
Workers Compensation
Degrees
JD Texas A&M School of Law (2014)
BS Tarleton State University (2011)
AAS McLennan Community College (2009)
Professional Services
Mediator
Attorney Mediator
Mediator-Arbitrator
Arbitrator
Facilitator
Mediation Consultant
Collaborative Professional
If you have any questions about this profile or even some suggestions about what you want to see from Mediatorselect, we'd love to hear from you ! We read every idea, advice and complaint. Send Feedback
Contact Information
2543070019
Panels & Associations
State of Texas Comproller - Property Tax Arbitration Panel
Financial Industry Regulatory Authority (FINRA)
National Futures Association (NFA)
American Health Lawyers Association (AHLA)
International Expedited Arbitration Centre (IEAC)
World Intellectual Property Organization (WIPO)
Chartered Institute of Arbitrators
Texas
Dubai International Arbitration Centre (DIAC)
Swiss Chambers Arbitration Institute (SCAI)
United States Council for International Business (USCIB) - International Chamber of Commerce (ICC)
Construction Disputes Resolutions Services (CDRS)
Mediation Practice Areas
Agriculture
Appellate
Bankruptcy
Business/Commercial
Class Action/Mass Tort
Community
Complex Cases
Construction
Cross Cultural
Education
Elder
Employment
Energy
Entertainment/Sports
Environmental
Government
Health Care
Hospitality
Insurance
Intellectual Property
International
Labor
Landlord/Tenant
Nonprofit
Online Mediation
Personal Injury
Professional Malpractice
Real Property
Transportation
Trusts and Estates
Workers Compensation
Degrees
JD Texas A&M School of Law (2014)
BS Tarleton State University (2011)
AAS McLennan Community College (2009)
Professional Services
Mediator
Attorney Mediator
Mediator-Arbitrator
Arbitrator
Facilitator
Mediation Consultant
Collaborative Professional