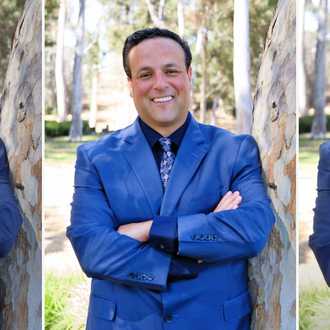 Scott Levin
2 Recommendations
San Diego Divorce Mediation & Family Law
United States
Locations Coverage
California, CA
San Diego, CA
Add to Case
Recommend Scott
Contact Information
8582551321
Information
Testimonials

0
Description of Practice
Scott Levin is the leading family law mediation attorney in California for amicable divorce without court.  Divorce creatively with expert mediation attorney Scott Levin who will drafts your California marital settlement agreement and court filings. We also help with post-judgment modifications as well as California prenuptial and postnuptial marital agreements
Professional Background
Scott Levin is a California family law attorney mediator in San Diego. As the only family law attorney in the greater San Diego area with the designation of Certified Divorce Financial Analyst™ who is entirely committed to resolving disputes in mediation, Mr. Levin is a skilled experienced California divorce mediator. After obtaining his Juris Doctorate from the prestigious University of Virginia School of Law and previously graduating Magna Cum Laude with a Bachelor of Arts from New York University, Mr. Levin helps clients negotiate equitable settlements with his finance, legal and dispute resolution expertise. Many know him as the Chief Peacekeeper™ for his commitment to amicable divorce.
Mediation Experience
Dedicated caring attorney mediation practice with more than 40 years combined family law experience
Mediation Training
Certified Mediator - Mediate.com
Certified Divorce Financial Analyst By IDFA
Online Mediation Specialist - Mediator.com
Representative Cases Handled as a Mediator
Divorce mediation family law mediation mediation attorney
Fees
Flat Fees and hourly billing options
Stats
Number of Cases Mediated
300+
Number of Multi Party Cases Handled
50+
If you have any questions about this profile or even some suggestions about what you want to see from Mediatorselect, we'd love to hear from you ! We read every idea, advice and complaint. Send Feedback
This mediator does not have any testimonials.
Panels & Associations
American Bar Association ADR Section
Academy of Family Law Mediators
San Diego Family Law Bar Association
Mediation Practice Areas
Elder
Family/Divorce
Online Mediation
Trusts and Estates
Degrees
Juris Doctor
Bachelor of Arts
Languages
English
Spanish
If you have any questions about this profile or even some suggestions about what you want to see from Mediatorselect, we'd love to hear from you ! We read every idea, advice and complaint. Send Feedback
Contact Information
8582551321
Panels & Associations
American Bar Association ADR Section
Academy of Family Law Mediators
San Diego Family Law Bar Association
Mediation Practice Areas
Elder
Family/Divorce
Online Mediation
Trusts and Estates
Degrees
Juris Doctor
Bachelor of Arts
Languages
English
Spanish