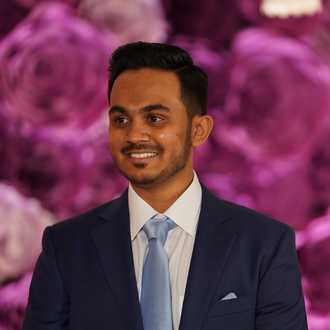 Anirudh Gunturu
0 Recommendations
India
Add to Case
Recommend Anirudh
Contact Information
09748611194
Information
Testimonials

0
Description of Practice
I believe in one simple principle that "It is always better to mend than to break". It is my belief that Mediation is also the only mechanism of ADR where both the parties can go back much happier and also with a mutual gain. This aspect is exactly what I strive to bring out for the parties in my mediation practice.
Professional Background
Experienced Legal Counsel with a demonstrated history of working in various industries, who is skilled in corporate dispute settlements and has experience in Commercial mediation, Arbitral matters, Contract Negotiation, Legal Writing, Contract Management and Document Drafting
Mediation Training
Commercial Mediator Training By Indian Institute of Mediation
Mediation Approach & Philosophy
My philosophy behind my mediation practice is that it is always better to mend than to break. Which is also what I strive to bring out for my parties. Depending on how complex the case is or on how the mediation is proceeding I use three different approaches - 1. Facilitative 2. Evaluative 3. Transformative In order to help me strive to bring out an amicable outcome for my parties.
Fees
to be contacted
Stats
Number of Cases Mediated
5+
If you have any questions about this profile or even some suggestions about what you want to see from Mediatorselect, we'd love to hear from you ! We read every idea, advice and complaint. Send Feedback
This mediator does not have any testimonials.
Panels & Associations
Indian Institute Of Arbitration and Mediation
Mediation Practice Areas
Business/Commercial
Employment
Entertainment/Sports
Family/Divorce
Insurance
Intellectual Property
Landlord/Tenant
Online Mediation
Professional Malpractice
Workers Compensation
Workplace
Professional Services
Mediator
Attorney Mediator
Mediator-Arbitrator
Arbitrator
If you have any questions about this profile or even some suggestions about what you want to see from Mediatorselect, we'd love to hear from you ! We read every idea, advice and complaint. Send Feedback
Contact Information
09748611194
Panels & Associations
Indian Institute Of Arbitration and Mediation
Mediation Practice Areas
Business/Commercial
Employment
Entertainment/Sports
Family/Divorce
Insurance
Intellectual Property
Landlord/Tenant
Online Mediation
Professional Malpractice
Workers Compensation
Workplace
Professional Services
Mediator
Attorney Mediator
Mediator-Arbitrator
Arbitrator