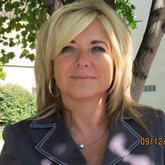 Audra Bayer
0 Recommendations
MacLean Law
Canada
Add to Case
Recommend Audra
Contact Information
7787541542
Information
Testimonials

0
Description of Practice
Audra has been practising in Manitoba since 2000 & B.C. since 2012 and has built a strong and reputable practice. She is a senior lawyer practicing mainly in the area of family law with a focus on the use and education of  ADR processes & mediation of high conflict matters & cases where family violence, mental health & addiction are factors. Audra is also a collaborative law practitioner, a mediator and an arbitrator. Audra has been a writer and speaker on a variety of family law issues.
If you have any questions about this profile or even some suggestions about what you want to see from Mediatorselect, we'd love to hear from you ! We read every idea, advice and complaint. Send Feedback
This mediator does not have any testimonials.
If you have any questions about this profile or even some suggestions about what you want to see from Mediatorselect, we'd love to hear from you ! We read every idea, advice and complaint. Send Feedback
Contact Information
7787541542