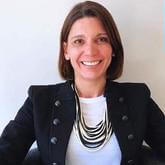 Charlene Van Riet-Lowe
0 Recommendations
Mediation Mechanics Botswana
South Africa
Add to Case
Recommend Charlene
Information
Testimonials

0
Description of Practice
My Organisation is a Company, we provide mediation services in a number of market sectors. We also train Mediators. See our website www.mediationmechanics.com
Professional Background
Law Degree 
CEDR ( Centre  Effective Dispute Resolution) U.K. 
Prime Dispute Member 
Disac Accredited Mediator (S.A.)
Mediation Experience
Commercial, Family and Divorce, Community, Peer to Peer Mediation Trainer.
Construction and Built Environment  Mediator and Conflict Resolution Practitioner
Conflict Coach and Workplace Mediation.
P.E.T. Parent Education Training Trainer  ( Thomas Gordon) 
RICS ( Royal Institute of Chartered Surveyors) Dispute Resolution Trainer and Coach
Mediation Training
CEDR
Conflict Dynamics
DISac Accredited
Prime Dispute
FAMSA ( Family South Africa) Mediator Training
Mediation Approach & Philosophy
Facilitative Mediation and when required Evaluative Mediation.
Fees
P 1000 per hour. P 8000 daily rate.
Stats
Number of Cases Mediated
10+
If you have any questions about this profile or even some suggestions about what you want to see from Mediatorselect, we'd love to hear from you ! We read every idea, advice and complaint. Send Feedback
This mediator does not have any testimonials.
Panels & Associations
BIArb ( Botswana Institute of Arbitrators)
BAM ( Botswana Association of Mediators) Founder
GGA ( Global Goodwill Ambassador) Botswana
Prime Dispute Member
Mediation Practice Areas
Community
Construction
Education
Employment
Environmental
Family/Divorce
Government
Labor
Landlord/Tenant
Nonprofit
Workplace
Professional Services
Mediator
Facilitator
Mediation Consultant
Collaborative Professional
Mediation Trainer
If you have any questions about this profile or even some suggestions about what you want to see from Mediatorselect, we'd love to hear from you ! We read every idea, advice and complaint. Send Feedback
Panels & Associations
BIArb ( Botswana Institute of Arbitrators)
BAM ( Botswana Association of Mediators) Founder
GGA ( Global Goodwill Ambassador) Botswana
Prime Dispute Member
Mediation Practice Areas
Community
Construction
Education
Employment
Environmental
Family/Divorce
Government
Labor
Landlord/Tenant
Nonprofit
Workplace
Professional Services
Mediator
Facilitator
Mediation Consultant
Collaborative Professional
Mediation Trainer