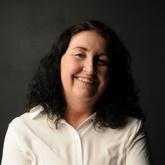 Joanne Law
0 Recommendations
Australia
Add to Case
Recommend Joanne
Information
Testimonials

0
Description of Practice
Joanne Law provides flexible, accessible dispute resolution services including mediation, training, coaching & consulting via video meeting for families &  workplaces
Professional Background
Joanne Law is an accredited Family Dispute Resolution Practitioner, NMAS Accredited Mediator, New Ways for Families Coach, Life, Business and Excecutive NLP Coach and professional trainer.  

She works with families and people in workplaces to provide interventions when they are caught up in disputes and conflict and skills development to provide long term resolutions when there are interpersonal skills difficulties.

She's an expert online mediator, trainer and assessor for mediators and instructional designer.
Mediation Experience
Joanne has been a professional mediator for a number of years. 

She has co-authored the Mediation Skills Primer Mediation and Communication Skills Manual and written and delivered training in dispute resolution.
Mediation Training
Relationships Australia South Australia
Mediation Institute (Mi)
Mediation Approach & Philosophy
Joanne believes that the most important people in the mediation process are the people who have the dispute. After all you are the ones who have to live with the resolution your reach. My role is to facilitate the powerful, proven mediation process in a way that helps you go from not being able to speak to each other to being able to work collaboratively to reach a resolution (or at least a compromise) if it is at all possible.
Representative Cases Handled as a Mediator
Family Dispute Resolution for property cases including complex high net worth property matters. Family Dispute Resolution for finance cases helping couples to work out interim financial arrangements. Family Dispute Resolution for parenting cases helping parents to reach initial and ongoing parenting agreements, to review and update parenting agreements. Family Dispute Resolution for parenting cases helping parents to negotiate Parenting Plans to replace the terms of Court Orders. Workplace mediation with teams and individuals. Community Mediation
Complex Case Experience
I have worked with a team of 11 people in workplace mediation. The process morfed into a team facilitation after individual pre-mediation sessions where the participants said that they already had experienced major improvement in the workplace dynamics through the work undertaken in preparation. 

In family provide high conflict dispute resolution in the Family Law environment via video mediation and mediator facilitated negotiation when there are family violence orders in place.
Fees
Fees range depending on context. $198 per hour when working for the not-for-profit Interact Support with lower income earners $275 per person per hour when providing face to face services through Mediation Institute Limited pro bono services available for community mediation and hardship cases.
References
Available on request.
Stats
Number of Cases Mediated
100+
Number of Multi Party Cases Handled
5+
If you have any questions about this profile or even some suggestions about what you want to see from Mediatorselect, we'd love to hear from you ! We read every idea, advice and complaint. Send Feedback
This mediator does not have any testimonials.
Panels & Associations
Mediation Institute (Mi)
Victorian Association of Dispute Resolvers (VADR)
Mediation Practice Areas
Community
Cross Cultural
Education
Elder
Employment
Family/Divorce
Labor
Landlord/Tenant
Nonprofit
Online Mediation
Workplace
Degrees
Graduate Diploma of Family Dispute Resolution
Professional Services
Mediator
Facilitator
Mediation Consultant
Collaborative Professional
Mediation Trainer
Languages
English
Spanish
If you have any questions about this profile or even some suggestions about what you want to see from Mediatorselect, we'd love to hear from you ! We read every idea, advice and complaint. Send Feedback
Panels & Associations
Mediation Institute (Mi)
Victorian Association of Dispute Resolvers (VADR)
Mediation Practice Areas
Community
Cross Cultural
Education
Elder
Employment
Family/Divorce
Labor
Landlord/Tenant
Nonprofit
Online Mediation
Workplace
Degrees
Graduate Diploma of Family Dispute Resolution
Professional Services
Mediator
Facilitator
Mediation Consultant
Collaborative Professional
Mediation Trainer
Languages
English
Spanish