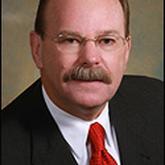 Thomas Bateman
1 Recommendation
Messer Caparello, P.A.
Tallahassee, Fl
United States
Add to Case
Recommend Thomas
Contact Information
8502220720
Information
Testimonials

0
Description of Practice
Since retiring from the Florida circuit court trial bench in 2009, Tom Bateman has been serving as a full-time Florida Supreme Court Certified Mediator and Qualified Arbitrator in the state trial and appellate courts and the federal distrct and bankruptcy courts of Florida and the Southeast United States. 

An attorney member of The Florida Bar for over 33 years, 19 of which serving as a Florida State Court System trial judge, Tom has trial as well as special magistrate, mediation and arbitration experience in all manner of disputes ranging from employment and workplace disputes, personal injury, medical malpractice, complex commercial transactions, insurance coverage, receivership, non-compete agreement disputes, doctor-hospital employment disputes, public body sovereign immunity, contract interpretation and declaratory judgment disputes, road and building construction disputes, civil rights, patent and trademark infringement cases to non-child custody family law disputes, as well as residential and commercial foreclosure and other real property disputes including title, eminent domain and inverse condemnation disputes. 

Specializing in complex state and federal civil trial court and state appellate court mediation, arbitration, as well as pre-suit negotiation and mediation, Mr. Bateman was a long-serving member of the Florida Supreme Court's Alternative Dispute Resolution Rules and Policy Committee terming off on June 30, 2015, and a former member of the Mediator Qualifications Board, the discipline arm of the Florida Supreme Court as it relates to mediators. He served as a member and chairman of the MQB's Northern Division. He chaired the Florida Supreme Court's Task Force on the Management of Litigation in Complex Cases and served as the chairman of the Florida Supreme Court's Work Group on Jury Management Issues. He has also served The Florida Bar chair or member of numerouls Rules Committees, the Professional Ethics Committee and the Government Lawyers Section.
Mediation Training
Mediation for Judges - National Judicial College, Reno, NV
40 Hours + Mentorship, Florida Certified Mediation Training
Contuing Mediation Education, American Arbitration Association
Continuing Mediation Education, Florida Supreme Court Office of Dispute Resolution
Stats
Number of Cases Mediated
1000+
Number of Multi Party Cases Handled
50+
If you have any questions about this profile or even some suggestions about what you want to see from Mediatorselect, we'd love to hear from you ! We read every idea, advice and complaint. Send Feedback
This mediator does not have any testimonials.
Panels & Associations
National Association of Distinguished Neutrals
Flordia Circuit-Civil Mediator Socieaty
The Florida Bar - Alternative Dispute Resolution Section
American Bar Association - Section of Dispute Resolution
American Arbitration Association - Case Specific
Florida RV Consumer Arbitration Program (CAP-RV), Administered by DeMars & Associates
Mediation Practice Areas
Appellate
Bankruptcy
Business/Commercial
Class Action/Mass Tort
Community
Complex Cases
Construction
Cross Cultural
Education
Elder
Employment
Environmental
Family/Divorce
Government
Health Care
Insurance
Intellectual Property
Judge (Retired)
Labor
Landlord/Tenant
Nonprofit
Online Mediation
Personal Injury
Professional Malpractice
Real Property
Transportation
Trusts and Estates
Degrees
Juris Doctor, George Mason University School of Law
Bachelor of Science, Nova Southeastern University
A. S., Broward Community College
Professional Services
Mediator
Attorney Mediator
Mediator-Arbitrator
Arbitrator
Facilitator
Mediation Consultant
If you have any questions about this profile or even some suggestions about what you want to see from Mediatorselect, we'd love to hear from you ! We read every idea, advice and complaint. Send Feedback
Contact Information
8502220720
Panels & Associations
National Association of Distinguished Neutrals
Flordia Circuit-Civil Mediator Socieaty
The Florida Bar - Alternative Dispute Resolution Section
American Bar Association - Section of Dispute Resolution
American Arbitration Association - Case Specific
Florida RV Consumer Arbitration Program (CAP-RV), Administered by DeMars & Associates
Mediation Practice Areas
Appellate
Bankruptcy
Business/Commercial
Class Action/Mass Tort
Community
Complex Cases
Construction
Cross Cultural
Education
Elder
Employment
Environmental
Family/Divorce
Government
Health Care
Insurance
Intellectual Property
Judge (Retired)
Labor
Landlord/Tenant
Nonprofit
Online Mediation
Personal Injury
Professional Malpractice
Real Property
Transportation
Trusts and Estates
Degrees
Juris Doctor, George Mason University School of Law
Bachelor of Science, Nova Southeastern University
A. S., Broward Community College
Professional Services
Mediator
Attorney Mediator
Mediator-Arbitrator
Arbitrator
Facilitator
Mediation Consultant