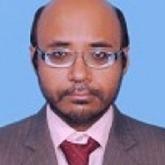 Arnab Banerjee
0 Recommendations
India
Add to Case
Recommend Arnab
Contact Information
919748219172
Information
Testimonials

0
Description of Practice
i am in the panel of govt.of india as a mediator and i have done countless mediation during my 5 years practice as mediator. i use cutting edge advanced tools to resolve conflict.
Mediation Training
online course on conflict transformation
Mediation Approach & Philosophy
i just believe that conflict can be transformed in a constructive or positive way into an opportunity for all parties.
Complex Case Experience
i have handled 2 complex cases in 2018.
Fees
INR 2000
Stats
Number of Cases Mediated
10+
Number of Multi Party Cases Handled
5+
If you have any questions about this profile or even some suggestions about what you want to see from Mediatorselect, we'd love to hear from you ! We read every idea, advice and complaint. Send Feedback
This mediator does not have any testimonials.
Panels & Associations
ODRways , online dispute resolution panel of ministry of law and justice govt. of india
VIA mediation center
federation of integrated conflict management
indian institute of arbitration and mediation
Mediation Practice Areas
Agriculture
Appellate
Bankruptcy
Business/Commercial
Class Action/Mass Tort
Community
Complex Cases
Construction
Cross Cultural
Education
Elder
Employment
Energy
Entertainment/Sports
Environmental
Family/Divorce
Government
Health Care
Hospitality
Insurance
Intellectual Property
International
Labor
Landlord/Tenant
Nonprofit
Online Mediation
Personal Injury
Professional Malpractice
Real Property
Transportation
Trusts and Estates
Workers Compensation
Workplace
Professional Services
Mediator
Mediator-Arbitrator
Arbitrator
Facilitator
Mediation Consultant
Collaborative Professional
Mediation Trainer
If you have any questions about this profile or even some suggestions about what you want to see from Mediatorselect, we'd love to hear from you ! We read every idea, advice and complaint. Send Feedback
Contact Information
919748219172
Panels & Associations
ODRways , online dispute resolution panel of ministry of law and justice govt. of india
VIA mediation center
federation of integrated conflict management
indian institute of arbitration and mediation
Mediation Practice Areas
Agriculture
Appellate
Bankruptcy
Business/Commercial
Class Action/Mass Tort
Community
Complex Cases
Construction
Cross Cultural
Education
Elder
Employment
Energy
Entertainment/Sports
Environmental
Family/Divorce
Government
Health Care
Hospitality
Insurance
Intellectual Property
International
Labor
Landlord/Tenant
Nonprofit
Online Mediation
Personal Injury
Professional Malpractice
Real Property
Transportation
Trusts and Estates
Workers Compensation
Workplace
Professional Services
Mediator
Mediator-Arbitrator
Arbitrator
Facilitator
Mediation Consultant
Collaborative Professional
Mediation Trainer