Find Mediators in Whittier/CA
The list below presents all Mediators who have their office address in Whittier/CA.
Please note that some Mediators provide services nationwide or in more than one State. You can use the search tool to find them.
If you know a Mediator not listed here, you can ask him to join MediatorSelect for free.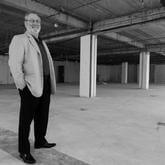 Lynn Johnson
LM Johnson Mediation
Whittier, CA
1 Recommendation
LM Johnson Mediation is an integration of dispute resolution and technology. After an extensive and successful career in technology, LM Johnson began a second career immersed in the study of mediation, integrating that with what he learned in years of enterprise and research technolo...