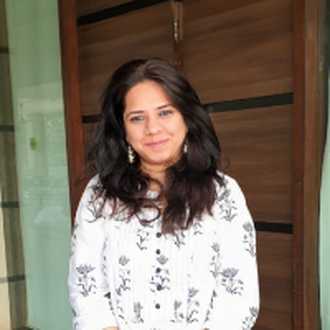 Jharna Jagtiani
0 Recommendations
India
Add to Case
Recommend Jharna
Contact Information
9967811874
Information
Testimonials

0
Description of Practice
I believe that since humans are gregarious by nature, this also gives rise to diverse opinions and thus conflicts that seem inevitable. However, when you have an effective arbitrator/mediator overlooking the conflict like a true catalyst, it helps in not just resolving the problem at hand but also preserves the happiness of the relationship just like the way it started.
Stats
Number of Cases Mediated
10+
If you have any questions about this profile or even some suggestions about what you want to see from Mediatorselect, we'd love to hear from you ! We read every idea, advice and complaint. Send Feedback
This mediator does not have any testimonials.
Panels & Associations
IMC International Arbitration Centre
IMC Mediation & Conciliation Committee
Prolegalistic
Mediation Practice Areas
Community
Family/Divorce
Insurance
Landlord/Tenant
Nonprofit
Online Mediation
Workplace
If you have any questions about this profile or even some suggestions about what you want to see from Mediatorselect, we'd love to hear from you ! We read every idea, advice and complaint. Send Feedback
Contact Information
9967811874
Panels & Associations
IMC International Arbitration Centre
IMC Mediation & Conciliation Committee
Prolegalistic
Mediation Practice Areas
Community
Family/Divorce
Insurance
Landlord/Tenant
Nonprofit
Online Mediation
Workplace