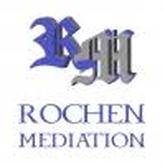 Andrew Rochen
0 Recommendations
United States
Locations Coverage
International
NationWide
Add to Case
Recommend Andrew
Information
Testimonials

0
Description of Practice
Rochen Mediation is a full-service alternative dispute resolution firm servicing south Florida, with offices in Miami-Dade, Broward and Palm Beach Counties.  Andrew Rochen is a Supreme Court certified circuit, county, family, and appellate court mediator, as well as a Supreme Court qualified arbitrator.
Professional Background
Prior to opening Rochen Mediation, Mr. Rochen was a shareholder in a large south-Florida law firm, where he was engaged in an extensive state and federal civil litigation and trial practice.  In addition to chairing the litigation division of his prior law firm, Mr. Rochen focused his personal practice on litigating various types of claims arising out of tort liability, transportation liability, corporate liability, professional liability, government liability and property damage.  He also routinely litigated high-exposure matters involving catastrophic loss, including claims involving wrongful death, brain injuries and spinal cord injuries.  Mr. Rochen has litigated several hundred claims throughout his career, from pre-suit through trial, and has trial experience at both the state and federal levels.  He has served as counsel for both plaintiffs and defendants, and has had the benefit of direct interaction with dozens of insurance companies during the course of his career, thus providing him a unique understanding as to how the insurance industry and respective insurance carriers view the litigation and settlement processes.  He is intimately familiar with the emotional, psychological, and financial costs associated with prolonged litigation, and understands the advantages of resolving a legal dispute in the conference room rather than the courtroom.  Mr. Rochen's overall experience affords him a unique perspective into the mediation process.
Mediation Experience
Mr. Rochen has extensive experience mediating and arbitrating general liability and tort claims, as well as claims arising out of professional liability,  property damage disputes, contract disputes, and real estate transactions.
Mediation Training
Certified Circuit Court Mediator
Certified County Court Mediator
Certified Family Court Mediator
Certified Appellate Court Mediator
Supreme Court qualified arbitrator
Mediation Approach & Philosophy
In contrast to traditional dispute resolution practices, our approach to ADR involves a collaborative effort dedicated to helping opposing parties identify and focus on respective interests rather than clouded partisan positions. When there is conflict, defenses naturally become elevated, often-times resulting in position overshadowing interest. At Rochen Mediation, we provide a safe and supportive environment, which allows us to assist the parties with breaking down their defenses and revealing their true interests. We utilize a directed approach to gather information through empathetic interaction, and focus on educating the parties in relation to the various perspectives, motivations and concerns driving the conflict from all sides.
Complex Case Experience
Mr. Rochen has handled hundreds of complex cases during the course of his career, many of which involved millions of dollars in damages and numerous layers of insurance coverage.
Stats
Number of Multi Party Cases Handled
100+
If you have any questions about this profile or even some suggestions about what you want to see from Mediatorselect, we'd love to hear from you ! We read every idea, advice and complaint. Send Feedback
This mediator does not have any testimonials.
Panels & Associations
Florida Academy of Professional Mediators
American Bar Association
Miami-Dade County Bar Association
Miami-Dade County Justice Association
Miami Beach Bar Association
Coral Gables Bar Association
Broward County Bar Association
Broward County Justice Association
Weston Bar Association
Palm Beach County Bar Association
South Palm Beach County Bar Association
Palm Beach County Justice Association
Financial Industry Regulatory Authority (FINRA)
Claims & Litigation Management Alliance (CLM)
Mediation Practice Areas
Appellate
Business/Commercial
Class Action/Mass Tort
Complex Cases
Construction
Elder
Government
Insurance
Landlord/Tenant
Personal Injury
Professional Malpractice
Real Property
Transportation
Workers Compensation
Degrees
Juris Doctor - University of Miami School of Law
B.A. in Political Science - University of Michigan (Ann Arbor)
Professional Services
Mediator
Attorney Mediator
Arbitrator
Facilitator
Collaborative Professional
Languages
English
Spanish
If you have any questions about this profile or even some suggestions about what you want to see from Mediatorselect, we'd love to hear from you ! We read every idea, advice and complaint. Send Feedback
Panels & Associations
Florida Academy of Professional Mediators
American Bar Association
Miami-Dade County Bar Association
Miami-Dade County Justice Association
Miami Beach Bar Association
Coral Gables Bar Association
Broward County Bar Association
Broward County Justice Association
Weston Bar Association
Palm Beach County Bar Association
South Palm Beach County Bar Association
Palm Beach County Justice Association
Financial Industry Regulatory Authority (FINRA)
Claims & Litigation Management Alliance (CLM)
Mediation Practice Areas
Appellate
Business/Commercial
Class Action/Mass Tort
Complex Cases
Construction
Elder
Government
Insurance
Landlord/Tenant
Personal Injury
Professional Malpractice
Real Property
Transportation
Workers Compensation
Degrees
Juris Doctor - University of Miami School of Law
B.A. in Political Science - University of Michigan (Ann Arbor)
Professional Services
Mediator
Attorney Mediator
Arbitrator
Facilitator
Collaborative Professional
Languages
English
Spanish