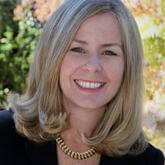 Anne M. Lawlor Goyette
0 Recommendations
Griffiths Goyette
Burlingame, CA
United States
Add to Case
Recommend Anne
Contact Information
6503755963
Information
Testimonials

0
Description of Practice
Griffiths Goyette enjoys a reputation for high quality work achieved in an efficient and cost effective manner. We provide a full range of Alternative Dispute Resolutions services from implementing case management schedules and coordinating discovery, to negotiating, finalizing and allocating settlements and arbitrating disputes.

If you have any questions about this profile or even some suggestions about what you want to see from Mediatorselect, we'd love to hear from you ! We read every idea, advice and complaint. Send Feedback
This mediator does not have any testimonials.
Mediation Practice Areas
Business/Commercial
Class Action/Mass Tort
Complex Cases
Construction
Employment
Environmental
Insurance
Labor
Online Mediation
Personal Injury
Professional Malpractice
Real Property
If you have any questions about this profile or even some suggestions about what you want to see from Mediatorselect, we'd love to hear from you ! We read every idea, advice and complaint. Send Feedback
Contact Information
6503755963
Mediation Practice Areas
Business/Commercial
Class Action/Mass Tort
Complex Cases
Construction
Employment
Environmental
Insurance
Labor
Online Mediation
Personal Injury
Professional Malpractice
Real Property