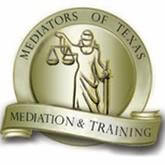 Barbara Allen
0 Recommendations
Mediators of Texas
United States
Add to Case
Recommend Barbara
Information
Testimonials

0
Description of Practice
Mediators of Texas ("MOT") is wholly owned by a woman and is a HUB, EDWOSB, and SDB certified Texas entity.  Barbara Ann Allen JD, lead trainer, attorney, advanced mediator and certified anger resolution therapist, founded MOT by fusing her experience as an attorney and her recognition of a need for alternative dispute resolution.  MOT primarily focuses on developing, educating, and promoting professionals around the state in specialized trainings, including but not limited to ethics, sensitivity, sexual harassment, workplace behavior, EEOC, bullying, anger management, LGBT, racial and cultural disparity, communication and negotiation skills.

MOT is comprised of unique and diverse advanced mediators who offer specialized trainings to schools, state and government agencies, municipalities, unions, and other community organizations throughout the state of Texas.  Our trained mediators are neutral third parties who help facilitate practical, informative and mutually acceptable resolutions.  Our training programs are interactive, participatory, and tailored to each entity's needs and our team is always available for any questions and support.           

If you have any questions about this profile or even some suggestions about what you want to see from Mediatorselect, we'd love to hear from you ! We read every idea, advice and complaint. Send Feedback
This mediator does not have any testimonials.
If you have any questions about this profile or even some suggestions about what you want to see from Mediatorselect, we'd love to hear from you ! We read every idea, advice and complaint. Send Feedback