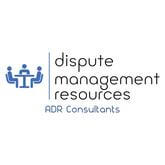 Calvin Umezurike, J.D., MCIArb.
0 Recommendations
Dispute Management Resources
Washington, DC
United States
Locations Coverage
International
NationWide
Add to Case
Recommend Calvin
Contact Information
2023860696
Information
Testimonials

0
Description of Practice
Calvin Umezurike is a practitioner mediator (certified) and alternative dispute resolution consultant with Dispute Management Resources. He has conducted extensive research, training and conceptual development in family mediation, participatory negotiation and creative conflict resolution. Calvin is a member of Academy of Professional Family Mediators. He adopts facilitative, collaborative, restorative and transitional justice system approaches to mediation. His mission is to bring parties to the table and empower them achieve a negotiated solution to their disputes.
Professional Background
Calvin Umezurike is a certified mediator by Supreme Court of Virginia for General District Court and Juvenile and Domestic Relations Court.  Calvin is a roster mediator for Fairfax County Juvenile and Domestic Relations Court.  He is also on the mediation roster for Infant and Toddler Connection of Virginia Dispute Resolution - Mediation Program.  Calvin is admitted to the Chartered Institute of Arbitrators as a professional member.   He is a member of American Bar Association (Alternative Dispute Resolution Section) and Customs and International Trade Bar Association (CITBA)

Calvin has a Masters degree in Conflict Management (MSCM) from Kennesaw State University, Georgia and a Juris Doctorate degree in Law (J.D.) from Michigan State University College of Law.
Mediation Training
Civil Mediation
Domestic/Divorce Mediation
International Trade Mediation
Environmental Mediation
Advanced Civil Mediation
Train the Trainer Mediation Training
U.S. Institute of Peace - Interfaith Conflict Resolution Training
Work Place Dispute Resolution Training
Advanced Facilitation Skill Training
Mediation Approach & Philosophy
-Facilitative -Collaborative -Deliberative -Restorative Justice -Transitional Justice
Stats
Number of Cases Mediated
300+
Number of Multi Party Cases Handled
25+
If you have any questions about this profile or even some suggestions about what you want to see from Mediatorselect, we'd love to hear from you ! We read every idea, advice and complaint. Send Feedback
This mediator does not have any testimonials.
Panels & Associations
-Member- Maryland Council for Dispute Resolution
-Member- Maryland Program for Mediator Excellence (MPME)
-Member- Academy of Professional Family Mediators
-Professional Member- Chartered Institute of Arbitrators
-Founding Member- Environmental Peacebuilding Association
-Member- Association of Domestic Violence Intervention Providers (ADVIP)
-Member- American Bar Association (Alternative Dispute Resolution Section)
-Member-Customs and International Trade Bar Association
Mediation Practice Areas
Business/Commercial
Education
Employment
Environmental
Family/Divorce
Government
International
Labor
Online Mediation
Workers Compensation
Workplace
Degrees
Juris Doctor
Masters Degree- Conflict Management (Alternative Dispute Resolution)
Professional Services
Mediator
Attorney Mediator
Arbitrator
Mediation Consultant
If you have any questions about this profile or even some suggestions about what you want to see from Mediatorselect, we'd love to hear from you ! We read every idea, advice and complaint. Send Feedback
Contact Information
2023860696
Panels & Associations
-Member- Maryland Council for Dispute Resolution
-Member- Maryland Program for Mediator Excellence (MPME)
-Member- Academy of Professional Family Mediators
-Professional Member- Chartered Institute of Arbitrators
-Founding Member- Environmental Peacebuilding Association
-Member- Association of Domestic Violence Intervention Providers (ADVIP)
-Member- American Bar Association (Alternative Dispute Resolution Section)
-Member-Customs and International Trade Bar Association
Mediation Practice Areas
Business/Commercial
Education
Employment
Environmental
Family/Divorce
Government
International
Labor
Online Mediation
Workers Compensation
Workplace
Degrees
Juris Doctor
Masters Degree- Conflict Management (Alternative Dispute Resolution)
Professional Services
Mediator
Attorney Mediator
Arbitrator
Mediation Consultant