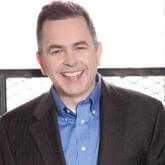 Chris Crowley
1 Recommendation
Florida Dispute Resolution
United States
Add to Case
Recommend Chris
Contact Information
2395722969
Information
Testimonials

0
Description of Practice
Chris Crowley is a former prosecutor, with over 16 years' of legal experience.  He has tried well over 100 criminal jury trials, everything from of misdemeanor Driving Under the Influence charges to Murder.   Chris currently serves a Lieutenant Colonel in the Army Reserves JAG Corps and is a Veteran of Operation Iraqi Freedom.   He has extensive wide-ranging experience  in both criminal and civil trial litigation, as well as post-conviction appellate related matters.   Chris Crowley was twice named a member of the "Florida Legal Elite" by Florida Trend Magazine.   Chris Crowley is a 1998 Graduate of Suffolk University Law School and received his undergraduate degree from the George Washington University.
Professional Background
Florida Qualified Arbitrator, Federal Mediator, & Florida Supreme Court Certified Circuit, County, Family, Dependency & Appellate Mediator.  Former Felony Prosecutor with 15 years of trial experience.
Mediation Approach & Philosophy
Very direct and no-nonsense approach to alternative dispute resolution. Treat the parties with respect, listen, discuss and see if we may reach an agreement.
Stats
If you have any questions about this profile or even some suggestions about what you want to see from Mediatorselect, we'd love to hear from you ! We read every idea, advice and complaint. Send Feedback
This mediator does not have any testimonials.
Panels & Associations
Lee County Bar Association, Federal Bar Association
Florida Academy of Professional Mediators
Mediation Practice Areas
Agriculture
Appellate
Bankruptcy
Business/Commercial
Class Action/Mass Tort
Community
Complex Cases
Construction
Cross Cultural
Education
Elder
Employment
Energy
Entertainment/Sports
Environmental
Family/Divorce
Government
Health Care
Hospitality
Insurance
Intellectual Property
International
Labor
Landlord/Tenant
Nonprofit
Online Mediation
Personal Injury
Professional Malpractice
Real Property
Transportation
Trusts and Estates
Degrees
BA - The George Washington University, JD-Suffolk University Law School
Professional Services
Mediator
Attorney Mediator
Mediator-Arbitrator
Arbitrator
Facilitator
Mediation Consultant
Collaborative Professional
If you have any questions about this profile or even some suggestions about what you want to see from Mediatorselect, we'd love to hear from you ! We read every idea, advice and complaint. Send Feedback
Contact Information
2395722969
Panels & Associations
Lee County Bar Association, Federal Bar Association
Florida Academy of Professional Mediators
Mediation Practice Areas
Agriculture
Appellate
Bankruptcy
Business/Commercial
Class Action/Mass Tort
Community
Complex Cases
Construction
Cross Cultural
Education
Elder
Employment
Energy
Entertainment/Sports
Environmental
Family/Divorce
Government
Health Care
Hospitality
Insurance
Intellectual Property
International
Labor
Landlord/Tenant
Nonprofit
Online Mediation
Personal Injury
Professional Malpractice
Real Property
Transportation
Trusts and Estates
Degrees
BA - The George Washington University, JD-Suffolk University Law School
Professional Services
Mediator
Attorney Mediator
Mediator-Arbitrator
Arbitrator
Facilitator
Mediation Consultant
Collaborative Professional