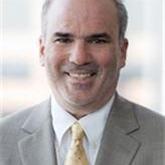 Craig R. Breitman
0 Recommendations
Breitman Resolutions
United States
Add to Case
Recommend Craig R.
Information
Testimonials

0
Description of Practice
I handle primarily mediation and arbitration of personal injury, property damage and insurance related matters.  I have handled many business matters including breach of contract, employment and business tort claims.  I am happy to work with those represented and unrepresented claimants, as well as business executives who want a no nonsense direct timely approach to trying to resolve their dispute.
If you have any questions about this profile or even some suggestions about what you want to see from Mediatorselect, we'd love to hear from you ! We read every idea, advice and complaint. Send Feedback
This mediator does not have any testimonials.
If you have any questions about this profile or even some suggestions about what you want to see from Mediatorselect, we'd love to hear from you ! We read every idea, advice and complaint. Send Feedback