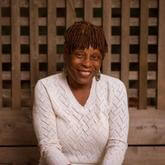 Cynthia Boyce
0 Recommendations
Cynthia L. Boyce & Associates
Brooklyn, NY
United States
Add to Case
Recommend Cynthia
Contact Information
3476897725
Information
Testimonials

0
Description of Practice
ADR Coach, Professor, Lecturer
Not only has Cynthia received significant, ongoing mediation professional development, Cynthia has coached, taught and lectured on Alternative Dispute Resolution:
•	Bar Association of the City of New York (mediation coach in 2015)
•	United States Postal Service and NASD/Bankruptcy (mediation coach) 
•	Women in ADR Conference (mediation)
•	Practising Law Institute (arbitration lecturer)
•	American Bar Association (arbitration lecturer)
•	Adjunct Professor for New York University and NYUOnline (mediation and arbitration

Professional Background
Practicing Attorney:  Cynthia Boyce is a practicing attorney who has represented clients in a variety of matters, including, but not limited to:  discrimination, contract negotiations and disputes, business formation and disputes, nonprofit formation and management, real estate, guardianship, construction, trusts and estates, securities, copyright, tax, Health Insurance Portability and Accountability Act, and Family New York Educational Rights and Privacy Act.
Commissioner:  Cynthia served as a New York City Tax Commissioner for 8 years.
Manager:  Cynthia has been a project manager in nonprofit, for profit and public sectors.  Recently, she was the Executive Director of a nonprofit in distress where she turned the organization around by securing close to $7 million dollars in grants and bringing professional management, data collection and evaluation, efficient and effective technology, vision and mission, and professional development to the organization, to name a few of her accomplishments that saved this valuable community treasure.
As Executive Director, Cynthia represented management in labor disputes with union employees (negations and mediations).

Mediation Experience
ADR Experience
Mediation
Cynthia has mediated a large variety of cases and has participated on the following mediation panels:
•	United States District Court, Eastern District of New York
•	United States Postal Service
•	National Association of Securities Dealers (now FINRA)
•	American Arbitration Association 
•	New York Supreme Court, New York County (Commercial Division)
•	Private practice (family and business disputes)
Arbitration
Cynthia was an active arbitrator for the American Arbitration Association and National Association of Securities Dealers (now FINRA), and American Stock Exchange.  She was often a sole arbitrator or chair of a three person panel and was on the NASD's large and complex hearings panel.
Appeals Committee Reviewer (neutral) for major insurance company.

Mediation Training
. ADR Training Cynthia L. Boyce has had broad and varied mediation training and she continues to pur
Mediation Approach & Philosophy
Primarily Faciliitative
Representative Cases Handled as a Mediator
Large variety, including but not limited to: Securities, Discrimination, Divorce, Construction, Real Estate, Employment, Civil Rights
Complex Case Experience
Securities, real estate, construction, employment,
Other Information
ADR Coach, Professor, Lecturer
Not only has Cynthia received significant, ongoing mediation professional development, Cynthia has coached, taught and lectured on Alternative Dispute Resolution:
•	Bar Association of the City of New York (mediation coach in 2015)
•	United States Postal Service and NASD/Bankruptcy (mediation coach) 
•	Women in ADR Conference (mediation)
•	Practising Law Institute (arbitration lecturer)
•	American Bar Association (arbitration lecturer)
•	Adjunct Professor for New York University and NYUOnline (mediation and arbitration)

Stats
If you have any questions about this profile or even some suggestions about what you want to see from Mediatorselect, we'd love to hear from you ! We read every idea, advice and complaint. Send Feedback
This mediator does not have any testimonials.
Mediation Practice Areas
Bankruptcy
Business/Commercial
Community
Complex Cases
Construction
Cross Cultural
Education
Elder
Employment
Entertainment/Sports
Family/Divorce
Government
Intellectual Property
Labor
Landlord/Tenant
Nonprofit
Online Mediation
Real Property
Trusts and Estates
Degrees
Harvard University Law School – J.D. Wharton Graduate School (University of Pennsylvania) – M.B.A. C
Professional Services
Mediator
Attorney Mediator
Mediator-Arbitrator
Arbitrator
Facilitator
Mediation Consultant
Mediation Trainer
If you have any questions about this profile or even some suggestions about what you want to see from Mediatorselect, we'd love to hear from you ! We read every idea, advice and complaint. Send Feedback
Contact Information
3476897725
Mediation Practice Areas
Bankruptcy
Business/Commercial
Community
Complex Cases
Construction
Cross Cultural
Education
Elder
Employment
Entertainment/Sports
Family/Divorce
Government
Intellectual Property
Labor
Landlord/Tenant
Nonprofit
Online Mediation
Real Property
Trusts and Estates
Degrees
Harvard University Law School – J.D. Wharton Graduate School (University of Pennsylvania) – M.B.A. C
Professional Services
Mediator
Attorney Mediator
Mediator-Arbitrator
Arbitrator
Facilitator
Mediation Consultant
Mediation Trainer