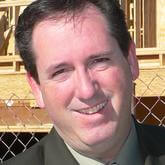 David Lyon
0 Recommendations
Lyon Mediation
Sherman Oaks, CA
Add to Case
Recommend David
Information
Testimonials

0
Description of Practice
18 years as practicing attorney in civil litigation in California.  Primarily in insurance defense; however have handled plaintiff matters in civil matters on occasion.  5 years as mediator concentrating on civil litigation matters re contract disputes, construction claims, unlawful detainers, personal injuries, and civil harassment.
Mediation Experience
350-400 Mediations
Mediation Training
Certification in Mediation, with distinction, CSU Northridge Tseng College, 100 hour course
Mediation Approach & Philosophy
Collaborative and casual; However professional to all in confidential and sensitive settings to allow each party to present their positions in either open or caucused settings dependent on party preferences and/or my best judgment for best platform to identify issues, case strength(s) and weaknesses, risks in proceeding to court or other administrative determinations should a negotiated resolution be unsuccessful.
This mediator does not have any testimonials.
Panels & Associations
FINRA Arbitrator
ADR Panel - Los Angeles Superior Court 2011-2013
California Academy of Mediation Professionals
Southern California Mediators Association
Judge Pro Tempore - Los Angeles Superior Court
Mediation Practice Areas
Business/Commercial
Community
Complex Cases
Construction
Insurance
Landlord/Tenant
Personal Injury
Degrees
J.D. Whittier Law School, 1997; B.A. Political Science, UC San Diego, 1984
If you have any questions about this profile or even some suggestions about what you want to see from Mediatorselect, we'd love to hear from you ! We read every idea, advice and complaint. Send Feedback
Panels & Associations
FINRA Arbitrator
ADR Panel - Los Angeles Superior Court 2011-2013
California Academy of Mediation Professionals
Southern California Mediators Association
Judge Pro Tempore - Los Angeles Superior Court
Mediation Practice Areas
Business/Commercial
Community
Complex Cases
Construction
Insurance
Landlord/Tenant
Personal Injury
Degrees
J.D. Whittier Law School, 1997; B.A. Political Science, UC San Diego, 1984