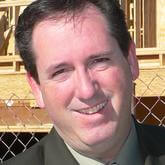 David Lyon
0 Recommendations
Lyon Mediation
Sherman Oaks, CA
Locations Coverage
Sherman Oaks, CA
Add to Case
Recommend David
Panels & Associations
FINRA Arbitrator
ADR Panel - Los Angeles Superior Court 2011-2013
California Academy of Mediation Professionals
Southern California Mediators Association
Judge Pro Tempore - Los Angeles Superior Court
Mediation Practice Areas
Business/Commercial
Community
Complex Cases
Construction
Insurance
Landlord/Tenant
Personal Injury
Degrees
J.D. Whittier Law School, 1997; B.A. Political Science, UC San Diego, 1984
Information
Testimonials

0
Description of Practice
18 years as practicing attorney in civil litigation in California.  Primarily in insurance defense; however have handled plaintiff matters in civil matters on occasion.  5 years as mediator concentrating on civil litigation matters re contract disputes, construction claims, unlawful detainers, personal injuries, and civil harassment.
Mediation Experience
350-400 Mediations
Mediation Training
Certification in Mediation, with distinction, CSU Northridge Tseng College, 100 hour course
Mediation Approach & Philosophy
Collaborative and casual; However professional to all in confidential and sensitive settings to allow each party to present their positions in either open or caucused settings dependent on party preferences and/or my best judgment for best platform to identify issues, case strength(s) and weaknesses, risks in proceeding to court or other administrative determinations should a negotiated resolution be unsuccessful.
If you have any questions about this profile or even some suggestions about what you want to see from Mediatorselect, we'd love to hear from you ! We read every idea, advice and complaint. Send Feedback
This mediator does not have any testimonials.
Panels & Associations
FINRA Arbitrator
ADR Panel - Los Angeles Superior Court 2011-2013
California Academy of Mediation Professionals
Southern California Mediators Association
Judge Pro Tempore - Los Angeles Superior Court
Mediation Practice Areas
Business/Commercial
Community
Complex Cases
Construction
Insurance
Landlord/Tenant
Personal Injury
Degrees
J.D. Whittier Law School, 1997; B.A. Political Science, UC San Diego, 1984