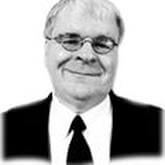 David Spellman
0 Recommendations
Albany, NY
United States
Locations Coverage
NationWide
Add to Case
Recommend David
Contact Information
5183626549
Information
Testimonials

0
Description of Practice
I mediate all employment disputes. I am also a marital mediator, with the goal of the couple working things out to stay together.
Professional Background
BS Industrial and Labor Relations, Cornell University; JD The Cornell Law School. M.S. Mental Health Counseling St. Thomas University, LL.M in Tax Law University of Miami Law School

24 years as a General Counsel and 6 years as a CEO.
Mediation Experience
I have mediated employment cases heavily since 2005 and marital matters (helping keep couples together by resolving their issues) since 2013.
Mediation Approach & Philosophy
My approach is to listen because the parties often have the resolution within themselves. I will also, as needed, be active and probe with questions. I prefer everyone at the same table but will shuttle between rooms if needed.
Representative Cases Handled as a Mediator
Employment disputes in school districts. Couples on the verge of divorce who wish to step back from the brink.
Complex Case Experience
Complex employment cases involving cba negotiations in the context of ULP charges.
Fees
$200/hour split as $100 per party.
Stats
Number of Cases Mediated
500+
Number of Multi Party Cases Handled
100+
If you have any questions about this profile or even some suggestions about what you want to see from Mediatorselect, we'd love to hear from you ! We read every idea, advice and complaint. Send Feedback
This mediator does not have any testimonials.
Mediation Practice Areas
Education
Elder
Employment
Family/Divorce
Labor
Nonprofit
Online Mediation
Trusts and Estates
Workers Compensation
Workplace
Degrees
BS JD MS(Mental Health Counseling) LL.M (Tax)
Professional Services
Mediator
Attorney Mediator
Mediator-Arbitrator
Arbitrator
Facilitator
Mediation Consultant
Collaborative Professional
Mediation Trainer
If you have any questions about this profile or even some suggestions about what you want to see from Mediatorselect, we'd love to hear from you ! We read every idea, advice and complaint. Send Feedback
Contact Information
5183626549
Mediation Practice Areas
Education
Elder
Employment
Family/Divorce
Labor
Nonprofit
Online Mediation
Trusts and Estates
Workers Compensation
Workplace
Degrees
BS JD MS(Mental Health Counseling) LL.M (Tax)
Professional Services
Mediator
Attorney Mediator
Mediator-Arbitrator
Arbitrator
Facilitator
Mediation Consultant
Collaborative Professional
Mediation Trainer