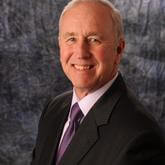 David Wells
0 Recommendations
Twin Lake, MI
United States
Add to Case
Recommend David
Contact Information
2318285297
Information
Testimonials

0
Description of Practice
Mediation, Arbitration and General Legal:  Engaged in private and court appointed mediation since 2001. Served as a mediator in cases involving medical/legal issues, real estate, employment contracts, commercial contracts, personal injury, construction contracts, partnership disputes, probate estates, commercial landlord-tenant, banking/finance, non-profit agencies, residential construction, domestic relations and commercial construction. 
Professional Background
MUNICIPAL -Contract Attorney for the Little River Band of Ottawa Indians 2015-present. Attorney and Assistant Attorney for the City of Whitehall 1997-2008; Attorney for Dalton Township attorney 2006-2008; Assistant Corporate Attorney for the County of Muskegon  in the 1980's & 1990's.   Experienced with issues involving contracts, construction, negligence, employment, labor, workers' compensation, insurance, pension/retirement, real estate, taxes, purchasing, commercial and residential waste, water and sewer construction, cemeteries, advertising, telecommunications, environmental issues, franchises and ordinance enforcement.

HEALTH CARE - 
 Current legal advisor for physicians and physician practice groups.
Legal counsel for Muskegon General Hospital for five years. Experience
with health care financing, mergers and acquisitions, medical staff credentialing,
medical staff and hospital bylaws, individual and group professional service contracts, vendor contracts, employment issues, collective bargaining, employee discipline and discharge, employee benefits,
physician recruitment, physician training, Stark and Medicaid fraud,
privacy and confidentiality, HIPPA, medical provider accreditation,
certificates of need issues, FQHCs and managed care. Writer of the
original medical staff bylaws and medical staff credentialing rules for
Mercy General Health Partners. Represented
clients in hundreds of personal injury and disability cases including
medical malpractice, traumatic injury, Social Security, psychological
diseases and disabilities and occupational accidents and diseases. 

Fifteen years hospital board activity.  Member of the
Board Committee at Muskegon General Hospital and Mercy General
Health Partners responsible for overseeing all medical staff, quality and
credentialing issues.

Member of the Muskegon Community Health Project Board of
Directors, June 1999- 2006, Secretary of the Board August 1999
2000, Vice-Chair 2000-2003. Member of the Board of Directors of
Muskegon Community Health Ventures (the for profit arm of the
Muskegon Community Health Project) 2000-2003, 2005-2006; Board
chairman 2005-2006. Disability Awareness Center for Independent
Living, Board 2002-2003. Past instructor of medical/legal issues for
family practice and OB/GYN post graduate residents in training.

Executive Director for ten years of the multi million dollar Osteopathic
Foundation of West Michigan overseeing all management,
administrative, investment, financial and board matters. President of
the National Association of Osteopathic Foundations 2004-2006.
Member of the American Osteopathic Association's Bureau of
Osteopathic Clinical Education and Research 2003-2006 and the AOA's
Council on Research 2003-2004. Member of the Michigan Osteopathic
College Foundation since 2004.

Commissioner on the Commission on Osteopathic College 
Accreditation since 2007. (This is the organization authorized by the
United States Department of Education to accredit all osteopathic
medical schools in the United States) Since 2009, Inspector/Evaluator/team chairman(since 2015)
for the Commission for Osteopathic College Accreditation performing
evaluations and inspections of Osteopathic medical schools in the
areas of administration and finance.

Member of Commission on Osteopathic College Accreditation committees on development/revision of accreditation Standards and Graduate
Medical Education.

Currently certified by Emergency First Response Corp. to teach CPR, AED and First Aid. Employed as an inhalation therapist by Muskegon General Osteopathic Hospital 1969 -1974. 
 
Commercial and Business Experience creating and advising small business entities including sole proprietors, partnerships, limited liability companies and corporations.  Experienced in commercial and real estate matters, complex transactions, contracts, commercial leases, retail and wholesale distribution, shareholder agreements and disputes, joint ventures, strategic relationships and financing. Extensive experience with commercial litigation. 

EMPLOYMENT AND LABOR -     Extensive experience representing both employers and unions including collective bargaining, arbitrations, unfair labor practice charges, union member clarification and accretion issues. Litigation experience involving a broad scope of employment-related issues including health insurance, pensions, discrimination, harassment, wrongful discharge, Whistle Blowers' Act, Bullard-Plawecki Right-To-Know Act, MESC benefits, wage/ hour/benefits issues, ADA and the Family and Medical Leave Act. Labor arbitrator since 1997.  Fair Employment Practices Investigator for the Little River Band of Ottawa Indians 2009 - 2015.

FAMILY/DOMESTIC RELATIONS -     Successfully representing parties in matters involving divorce, parenting time, child support and spousal support since 1976. Experience as a mediator in domestic relations matters.

PROBATE AND ESTATES -     Experienced estate planner of estates smaller than $10million including drafting wills, trusts, powers of attorney, medical advocate documents and matters involving estates for deceased individuals, minors, the mentally disabled, physically incapacitated and developmentally disabled. Experience with managing/administrating complex estates. Frequently appointed by Probate Courts to manage complex estates when original personal representatives have failed. ICLE Probate and Estate Planning Program Certificate of Completion 2005.

REAL ESTATE AND CONSTRUCTION -      General practitioner in the area of commercial and residential real estate law with experience drafting and interpreting documents, real estate taxes, zoning, construction liens, contracts and large construction projects and various types of real estate litigation.

PERSONAL INJURY AND NEGLIGENCE -	     Litigated hundreds of workers' compensation, personal injury and negligence cases for both Plaintiffs and Defendants.

Mediation Experience
Experience with multi-party mediation includes: shareholder derivative actions; probate, real estate, residential construction and condominiums. Training in facilitative, transformative and evaluative mediation.  Member of the American Arbitration labor, commercial and healthcare mediation panels since 2009 and ADR Select's commercial healthcare and personal injury mediation panels since 2010. In 2009 Mr. Wells was certified by the International Mediation Institute (The Hague, Netherlands).
Mediation Training
Facilitative, Restorative and Evaluative (see www.davidmwellsjd.com)
Mediation Approach & Philosophy
Ability to use facilitative, evaluative and transformative methods. The mediation approach is chosen based on the parties and the issues involved.
Representative Cases Handled as a Mediator
See mediation experience and practice areas listed above
Complex Case Experience
YES
Fees
$250 per hour for two party cases; $110 per hour per party for multiple party cases; $1,250 min. daily fee
Other Information
see www.davidmwellsjd.com for additional information
Stats
Number of Cases Mediated
10+
Number of Multi Party Cases Handled
100+
If you have any questions about this profile or even some suggestions about what you want to see from Mediatorselect, we'd love to hear from you ! We read every idea, advice and complaint. Send Feedback
This mediator does not have any testimonials.
Panels & Associations
American Arbitration Association, American Health Lawyers Association, Numerous Michigan Courts
Mediation Practice Areas
Agriculture
Appellate
Business/Commercial
Complex Cases
Construction
Education
Elder
Employment
Family/Divorce
Government
Health Care
Insurance
Labor
Nonprofit
Personal Injury
Professional Malpractice
Real Property
Transportation
Trusts and Estates
Degrees
University of Michigan (BA, Political Science/Economics-1973); Valparaiso University (JD-1976)
Professional Services
Mediator
Attorney Mediator
Mediator-Arbitrator
Arbitrator
Facilitator
Mediation Consultant
If you have any questions about this profile or even some suggestions about what you want to see from Mediatorselect, we'd love to hear from you ! We read every idea, advice and complaint. Send Feedback
Contact Information
2318285297
Panels & Associations
American Arbitration Association, American Health Lawyers Association, Numerous Michigan Courts
Mediation Practice Areas
Agriculture
Appellate
Business/Commercial
Complex Cases
Construction
Education
Elder
Employment
Family/Divorce
Government
Health Care
Insurance
Labor
Nonprofit
Personal Injury
Professional Malpractice
Real Property
Transportation
Trusts and Estates
Degrees
University of Michigan (BA, Political Science/Economics-1973); Valparaiso University (JD-1976)
Professional Services
Mediator
Attorney Mediator
Mediator-Arbitrator
Arbitrator
Facilitator
Mediation Consultant