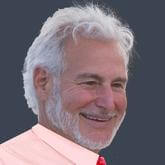 Dennis Cohen
1 Recommendation
Settlement Works
Add to Case
Recommend Dennis
Information
Testimonials

0
Description of Practice
Although it seems like I've been mediating disputes since I was five years old, the inspiration for the Settlement Works mediation program came only after a 25 year career in civil litigation and family law, as well as many additional years of self-realization and transformational work.

In my work with the Center for Enforcement of Family Support, a law practice dedicated to helping custodial parents collect their past due support, I saw the anger many divorced couples still carried, even many years after their divorce was final. I saw that this anger pre-empted and frustrated the resolution of legal issues, resulting in exorbitant legal fees and leading to residual emotional damage, especially to children caught in the middle. 

In 1999, I founded Settlement Works and began to explore a new approach to legal conflicts. Using traditional mediation as a cornerstone, this evolving approach offers an efficient resolution of legal disputes while addressing and healing the unresolved emotional issues of divorce and other types of family and civil conflicts. 
Using this approach I have mediated hundreds of Family Law and Civil Litigation matters.
Professional Background
I have been practicing law in California since 1975. My primary focus has always been Family Law, but I've also spent considerable with civil litigation matters. Although I've always had a settlement approach to the practice of law, I began actively mediating in 1999. I have been on the Los Angeles Superior Court Alternative Dispute Resolution Panel since 2000.
Mediation Experience
I am a graduate of UCLA School of Law and hold a B.A. in Psychology from Arizona State University. I received specialty training from Mosten Mediation Training Center, the Los Angeles County Bar Association Dispute Resolutions Services, and the Strauss institute for Dispute Resolution at Pepperdine School of Law.
I have mediated upwards of a thousand cases, mostly involving Family Law or other relationship issues, such as Partnership dissolution.
Mediation Training
Mosten Family Law Mediation Training 2000
Mosten Advanced Family Law Mediation Training 2001
AIM Lee Jay Berman Civil Mediation 2001
AIM Lee Jay Berman Mediation Management 2002
Strauss Institute, Pepperdine Univ. - Mediating High Conflict Disputes 2012
Mediation Approach & Philosophy
I look at mediation as an opportunity to engage in an informative exchange of ideas and opinions, while helping litigants resolve their differences with an economically and emotionally beneficial outcome. While successful mediation often entails several styles of dispute resolution, the most important element is safety. My goal is to empower the clients to appropriately express their wants and needs, while they develop and practice listening with a reasonable level of receptivity. I believe clients should be given a basic understanding of the laws at issue, so they can make informed decisions. I usually share my analysis and viewpoint freely with both parties, helping them see the strengths and weaknesses of their case. Although mediation can be very serious and have a significant impact on a party, I find it helpful to create a relaxed atmosphere with as much lightness as is appropriate and possible. At Settlement Works, we are fortunate to have our mediation on a classic Chris Craft motor yacht ("Concordance") in Marina del Rey. Our clients tell us that the relaxing environment greatly reduces the stress of the meeting process. Personally, I find that communication flows more freely "on the water." More often than not a client's wistful comment on the beautiful life going on outside, is all it takes to get the parties thinking that it really is time to work things out.
Representative Cases Handled as a Mediator
Multitude of cases involving dissolution of marriage.
Complex Case Experience
Only as a litigator
Fees
$350 per hour
Other Information
Offices are on a classic Chris Craft Yacht in Marina del Rey
Stats
Number of Cases Mediated
500+
Number of Multi Party Cases Handled
5+
This mediator does not have any testimonials.
Panels & Associations
Mediate.com
WeVorce.com
Constructive Uncoupling Coaches Institute
Mediation Practice Areas
Elder
Family/Divorce
Trusts and Estates
Degrees
J.D. U.C.L.A.
B.A. Psychology Arizona State University
Professional Services
Mediator
Attorney Mediator
Mediator-Arbitrator
Arbitrator
Facilitator
Mediation Consultant
Collaborative Professional
If you have any questions about this profile or even some suggestions about what you want to see from Mediatorselect, we'd love to hear from you ! We read every idea, advice and complaint. Send Feedback
Panels & Associations
Mediate.com
WeVorce.com
Constructive Uncoupling Coaches Institute
Mediation Practice Areas
Elder
Family/Divorce
Trusts and Estates
Degrees
J.D. U.C.L.A.
B.A. Psychology Arizona State University
Professional Services
Mediator
Attorney Mediator
Mediator-Arbitrator
Arbitrator
Facilitator
Mediation Consultant
Collaborative Professional