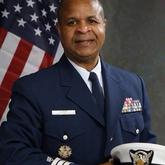 Donald C. Lloyd
0 Recommendations
Diversified Consulting, LLC
St Petersburg, FL
United States
Add to Case
Recommend Donald
Contact Information
9145225048
Information
Testimonials

0
Description of Practice
A lean compromise is better than a fat lawsuit. I work to empower the parties in hopefully resolving things themselves.
In my business I have worked with individuals, businesses, organizations, at the Local, County, State, and Federal government levels. My industries have been education, employment, Labor, Air Traffic Control, Commercial, construction and Lemon Law from the BBB.
Talking things out is better than fighting things out any day.
Mediation Experience
I have over thirty (30) years experience in the dispute resolution field.
Mediation Approach & Philosophy
It would depend on the parties, the issue, and their comfort.
Representative Cases Handled as a Mediator
NYSERB, FAA, USCG Auxiliary, BBB, AAA,
Complex Case Experience
Air Traffic Control with the FAA, Labor cases with the NEA, commercial cases with the BBB
Fees
It would depend on the number of parties and the complexity of the cases and numbers of issues. I have charged anywhere from $1500 to $500 a day. Travel is an additional fee.
If you have any questions about this profile or even some suggestions about what you want to see from Mediatorselect, we'd love to hear from you ! We read every idea, advice and complaint. Send Feedback
This mediator does not have any testimonials.
Mediation Practice Areas
Business/Commercial
Construction
Education
Employment
Labor
Transportation
Professional Services
Mediation Trainer
Mediator
Arbitrator
Mediation Consultant
If you have any questions about this profile or even some suggestions about what you want to see from Mediatorselect, we'd love to hear from you ! We read every idea, advice and complaint. Send Feedback
Contact Information
9145225048
Mediation Practice Areas
Business/Commercial
Construction
Education
Employment
Labor
Transportation
Professional Services
Mediation Trainer
Mediator
Arbitrator
Mediation Consultant