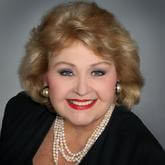 Dr. Barbara Sunderland Manousso
3 Recommendations
Manousso Mediation and Arbitration, LLC
Houston, TX
United States
Add to Case
Recommend Dr. Barbara
Contact Information
7138400828
Information
Testimonials

0
Description of Practice
Manousso Mediation and Arbitration, LLC, has been a 100% woman owned business since 1993.  Dr. Manousso, a Texas Distinguished Credentialed Mediator,  specializes in Elder and Adult Care Mediation, Grey Divorce, as well as core mediations in civil cases, some court appointed, some client generated with and without attorneys representing the parties.  Pro Se cases are always welcome.  She also handles labor, employment, and company disputes from small, mom-and-pop, businesses to Fortune 500 companies.  Our services include mediation, arbitration, and conflict coaching through the Conflict Dynamic Profile Individual and 360 options.  

Dr. Barbara Sunderland Manousso graduated with her baccalaureate from Brown University, Masters in Public Health (M.P.H.) from the University of Texas School of Public Health, and Ph.D. in Conflict Analysis and Resolution from Nova Southeastern University.  She has mediated over 2000 cases, serves on dozens of international, federal, and local mediation panels, such as the Transportation Security Administration, Houston Police Department, Harris County Courts Eminent Domain, and Texas Long-term Care Commission, and has also trained thousands of students from around the world through Manousso Mediation Training and ADR Services in Mediation and Arbitration.  

She is the Chair of the Education, Research, and Training section of the Association for Conflict Resolution International; president of the Houston Gerontological Society; former president of the Association for Conflict Resolution Houston Chapter and current board member; Chair of the training the trainers of the Texas Mediators Training Roundtable; member of the Texas Association of Mediators, and the World Symposium on Elder Mediation.

In 2010, she was recognized by Houston Woman Magazine as One of Fifty Most Influential Women in Houston.  Dr. Manousso is a seasoned trainer, lecturer, and author on many aspects of mediation and arbitration practice and skills.
If you have any questions about this profile or even some suggestions about what you want to see from Mediatorselect, we'd love to hear from you ! We read every idea, advice and complaint. Send Feedback
This mediator does not have any testimonials.
If you have any questions about this profile or even some suggestions about what you want to see from Mediatorselect, we'd love to hear from you ! We read every idea, advice and complaint. Send Feedback
Contact Information
7138400828