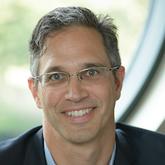 Erik Wheeler
0 Recommendations
Accord Mediation
United States
Locations Coverage
Vermont, VT
Add to Case
Recommend Erik
Contact Information
8023914121
Information
Testimonials

0
Description of Practice
Erik is based in Burlington, Vermont and offers mediation services in family mediation, divorce mediation, parenting agreements, post-divorce mediation, and business mediation.

With mediation, the outcome is up to you—not a judge. This helps provide a more equitable outcome and stronger agreement, while preserving relationships in the process.

Erik holds a Masters in Mediation and Applied Conflict Studies from Champlain College, and is passionate about helping people work through the challenges of coming to agreement on difficult topics.



Mediation Training
Divorce Mediation Training
Fees
$200 per hour
Stats
Number of Cases Mediated
100+
If you have any questions about this profile or even some suggestions about what you want to see from Mediatorselect, we'd love to hear from you ! We read every idea, advice and complaint. Send Feedback
This mediator does not have any testimonials.
Mediation Practice Areas
Business/Commercial
Family/Divorce
Landlord/Tenant
Online Mediation
Degrees
Masters in Applied Conflict Studies, Champlain College
Bachelors in Psychology, University of Vermont
Professional Services
Mediator
If you have any questions about this profile or even some suggestions about what you want to see from Mediatorselect, we'd love to hear from you ! We read every idea, advice and complaint. Send Feedback
Contact Information
8023914121
Mediation Practice Areas
Business/Commercial
Family/Divorce
Landlord/Tenant
Online Mediation
Degrees
Masters in Applied Conflict Studies, Champlain College
Bachelors in Psychology, University of Vermont
Professional Services
Mediator