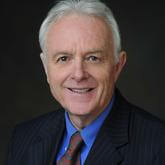 Jim W. Hildreth
1 Recommendation
Real Estate Mediation Services
Sonora, CA
United States
Add to Case
Recommend Jim
Contact Information
8888773189
Information
Testimonials

0
Description of Practice
Real Estate Disputes.
 Serving  San Francisco/Oakland/SanJose,  Central Valley & Mother Lode Regions.
Professional Background
Extensive Real Estate Background 40 years, with experience with residential, commercial, multi family, landlord- tenant, probate, acreage, served 12 years on the Sonora City Council, experience with negotiation, diplomacy, public hearings, planning, zoning, subdivision, public safety. Public  Transportation, LAFCO.  Former Mayor.
Mediation Experience
1000 plus meditations from small claims, civil unlimited, referee, serving on 10 different Superior Courts. 
California Association of Realtors Central California and Northern California.
Mediation Training
UC Berkeley
MCLE's
Mediation Approach & Philosophy
My approach is very simple, make all parties feel comfortable to "Tell Their Story", often its not about the law, but using people skills. Its important to listen and offer empathy. I tend to be more evaluative, and encouraging open communications.
Representative Cases Handled as a Mediator
Many meditations are represented by counsel and I welcome counsel at the table. I like problem solving. If not at the table, I appreciate decision makers.
Complex Case Experience
One of my most recent experience in a complex case involving  4 years of litigation,  multiple family members, a father who died intestate, residential and commercial real estate, the IRS, The Franchise Tax Board, The Labor Board, children of special needs. This was a court assignment and it was resolved in Mediation. The attorneys were top notch.
Fees
3- hour minimum $450 each side for 2 hours and including 1 hour of preparation. No travel cost, no phone cost. Hourly beyond at $300 per hour split equally/$150
References
Upon Request
Other Information
Mediation is a process in which a neutral person-the mediator-helps parties reach a settlement to their dispute by opening lines of communication, objectively evaluating the case, identifying parties' real needs and finding a solution to address those needs.
I have also proudly resolved disputes globally using Online Dispute Resolution ODR
Stats
Number of Cases Mediated
500+
Number of Multi Party Cases Handled
100+
If you have any questions about this profile or even some suggestions about what you want to see from Mediatorselect, we'd love to hear from you ! We read every idea, advice and complaint. Send Feedback
This mediator does not have any testimonials.
Panels & Associations
Alameda County Bar Association
Amador County Bar Association
Calaveras County Bar Association
California Association of Realtors (CAR) Mediator
Superior Courts of California (10) Civil Panel Mediator
EBTEL East Bay Trust & Estates Lawyers
Tuolumne County Superior Court Mediation Project Manager
Mediation Practice Areas
Landlord/Tenant
Online Mediation
Real Property
Professional Services
Mediator
Mediator-Arbitrator
Arbitrator
Mediation Consultant
Collaborative Professional
If you have any questions about this profile or even some suggestions about what you want to see from Mediatorselect, we'd love to hear from you ! We read every idea, advice and complaint. Send Feedback
Contact Information
8888773189
Panels & Associations
Alameda County Bar Association
Amador County Bar Association
Calaveras County Bar Association
California Association of Realtors (CAR) Mediator
Superior Courts of California (10) Civil Panel Mediator
EBTEL East Bay Trust & Estates Lawyers
Tuolumne County Superior Court Mediation Project Manager
Mediation Practice Areas
Landlord/Tenant
Online Mediation
Real Property
Professional Services
Mediator
Mediator-Arbitrator
Arbitrator
Mediation Consultant
Collaborative Professional