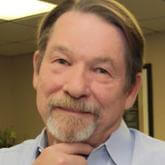 Jim Lingl
0 Recommendations
LinglADRS
Thousand Oaks, CA
United States
Locations Coverage
Ventura, CA
Thousand Oaks, CA
Los Angeles, CA
Add to Case
Recommend Jim
Contact Information
8055864539
Information
Testimonials

0
Description of Practice
Jim specializes in high conflict disputes, primarily involving homeowner associations, real estate and elder mediation.
Professional Background
A graduate of the University of Wisconsin Law School, James P.  Lingl was admitted to the Wisconsin Bar in 1975 and the California Bar in 1977. He received his initial mediation training in 1992 from the faculty of Pepperdine University Law School - Straus Institute for Dispute Resolution in conjunction with the Ventura Center for Dispute Settlement.  He has continued to pursue extensive specialized mediation training since that time. In July of 2005 he completed Ombudsman training through the International Ombudsman Association and has recently completed ombudsman training with the Ventura County Long Term Care Ombuds program. . In October of 2010 he completed his masters degree program in conflict resolution at California State University Dominguez Hills.  Mr. Lingl serves as an adjunct professor at the Southern California Institute of Law, where he teaches an ADR course as well as a condominium law course.
Mediation Experience
Mr. Lingl is a member of the California and Wisconsin State Bars.  He has served on the Board of Directors of the Ventura Center for Dispute Resolution (VCDS) since 2002, was President of the Board from 2003 until 2008 and was again selected to lead the organization as it's President for 2015. He is a Member of the Southern California Mediation Association (SCMA), a past Board Member of SCMA, and has been a presenter at the SCMA Annual Conference.  Jim is a member of the Channel Island Chapter of the Community Associations Institute, a member of its prestigious College of Community Association Attorneys, and an emeritus member of the California Legislative Action Committee. 
He serves as a mediator for the Ventura County Superior Court, for the Ventura Center for Dispute Settlement, and in his private practice, with more than 700 successful mediations completed.  In addition to his 'mediator' services, Jim has represented more than 200 individuals as their 'advocate' in various mediations.

Jim is a proud member of Mediators Beyond Borders (MBB), an international peacemaking organization with which he served as the Director of Operations from July, 2009 until February, 2011.  He was elected to the Board of Directors of NAFCM - the National Association for Community Mediation - in March, 2011.

In addition to his extensive litigation, mediation and arbitration experience, Mr. Lingl has conducted numerous facilitations involving both large and small groups, leading to better communication and functioning within those groups.
Mediation Training
Pepperdine-Straus for both basic and advanced, CSU Dominquesz Hills - basic and advanced plus an MA
Mediation Approach & Philosophy
Jim uses a 'facilitative to evaluative' mediation style.
Complex Case Experience
They are all complex.
Fees
$350/hour with a 3 hour minimum, drive time as required at $125/hour, portal to portal. No set up fees.
References
Upon request.
Stats
Number of Cases Mediated
500+
Number of Multi Party Cases Handled
100+
If you have any questions about this profile or even some suggestions about what you want to see from Mediatorselect, we'd love to hear from you ! We read every idea, advice and complaint. Send Feedback
This mediator does not have any testimonials.
Panels & Associations
Ventura Superior Court, Conflict Resolution Institute, Ventura Center for Dispute Settlement
Mediation Practice Areas
Community
Complex Cases
Construction
Elder
Government
Nonprofit
Personal Injury
Real Property
Trusts and Estates
Professional Services
Mediator
Attorney Mediator
Mediator-Arbitrator
Arbitrator
Facilitator
Mediation Consultant
Mediation Trainer
If you have any questions about this profile or even some suggestions about what you want to see from Mediatorselect, we'd love to hear from you ! We read every idea, advice and complaint. Send Feedback
Contact Information
8055864539
Panels & Associations
Ventura Superior Court, Conflict Resolution Institute, Ventura Center for Dispute Settlement
Mediation Practice Areas
Community
Complex Cases
Construction
Elder
Government
Nonprofit
Personal Injury
Real Property
Trusts and Estates
Professional Services
Mediator
Attorney Mediator
Mediator-Arbitrator
Arbitrator
Facilitator
Mediation Consultant
Mediation Trainer