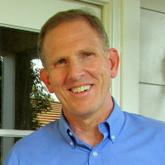 John Morrison
0 Recommendations
Morrison Mediation
Glendora, CA
United States
Locations Coverage
Glendora, CA
Add to Case
Recommend John
Information
Testimonials

0
Description of Practice
I am a divorce mediator for couples who want to end their formal relationship inexpensively and out of court.  I am also a Certified Divorce Financial Analyst.  As such, I help individuals and couples understand and deal effectively with divorce  financial issues.  I also provide family mediation to resolve family disputes.
Stats
Number of Cases Mediated
300+
If you have any questions about this profile or even some suggestions about what you want to see from Mediatorselect, we'd love to hear from you ! We read every idea, advice and complaint. Send Feedback
This mediator does not have any testimonials.
Panels & Associations
Southern California Mediation Association
Academy of Professional Family Mediators
Institute for Divorce Financial Analysts
Mediation Practice Areas
Family/Divorce
Degrees
M.A. in Conflict Resolution, Negotiation and Peacebuilding
Professional Services
Mediation Trainer
Mediator
If you have any questions about this profile or even some suggestions about what you want to see from Mediatorselect, we'd love to hear from you ! We read every idea, advice and complaint. Send Feedback
Panels & Associations
Southern California Mediation Association
Academy of Professional Family Mediators
Institute for Divorce Financial Analysts
Mediation Practice Areas
Family/Divorce
Degrees
M.A. in Conflict Resolution, Negotiation and Peacebuilding
Professional Services
Mediation Trainer
Mediator