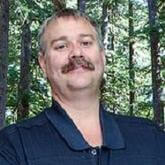 Justin Wood
0 Recommendations
PhloxADR
Edmond, OK
United States
Locations Coverage
NationWide
Add to Case
Recommend Justin
Contact Information
4057658030
Information
Testimonials

0
Description of Practice
Over 20 years of ADR service including mediation, arbitration, conciliation, and negotiation as a hired specialist or employed professional. In 2015, personally handled over 100 ADR services with accumulations into the thousands over the past 20 years.
Professional Background
Experienced in various methodologies including facilitative, evaluative, transformative, restorative and crisis styles including imminent harm. Education in Criminal Justice Management and Ethics with instruction in Restorative Justice has led to many conversations and written correspondence with oversea mediators whom are currently handling minor felony and misdemeanor offences.

A small handful of juvenile mischief and vandalism cases have been assigned to Dr. Wood where the victims wished to handle the matters privately and seek restoration with correction rather than civil punishment. These cases were handled expediently and successfully.
Mediation Experience
20 years performing mediation and arbitration in business, contract, construction, family and other dispute areas.  I offer Online Dispute Resolution (ODR) to hold mediation and arbitration via video conferencing.
Mediation Training
Oklahoma Supreme Court - Early Settlement Program
ADR Services International
American Bar Associations (ABA)
Oklahoma Bar Association (OBA)
Werner Institute / Creighton Univeristy School of Law
Harvard Law School - Program on Negotiation
Texas Bar CLE
Texas Association of Mediators
Great Plains Mediation Arbitration Assoc.
Brav
Mediation Approach & Philosophy
Mainly use a modified facilitative mediation method and employ BATNA/WATNA (Best and Worst Alternative to Negotiated Agreement) for assist all parties to see their options for agreement and identity their SWOT (Strengths, Weaknesses, Opportunities and Threats). I can facilitate other methodologies as needed. This has proven to produce the best results where I can achieve a 94% success rate.
Representative Cases Handled as a Mediator
I have personally handled mediations for multiple state and federal agencies in 5 states, Federal Courts and District Courts, Churches, Businesses of all sizes and have had parties from 11 different countries.
Complex Case Experience
One of very few mediators who has handled criminal cases (minor juvenile offenses). Obuds, insurance and governmental dispute caucuses.
Fees
Please contact for fees as we offer: Contracts and Agreements Mediation plus Paperwork - including certain Court Forms Family and Divorce Mediation and Consultation Custody and Visitation Modification Mediation Post Mortem Dispute Resolution Church Conflict Resolution Pre-Nuptial Agreements Arbitration (Construction, Business, Contract, UFLAA - Family/Divorce)
References
Upon Request
Other Information
http://www.PhloxADR.com/team
https://www.linkedin.com/in/DrJustinWood
Stats
Number of Cases Mediated
1000+
Number of Multi Party Cases Handled
100+
If you have any questions about this profile or even some suggestions about what you want to see from Mediatorselect, we'd love to hear from you ! We read every idea, advice and complaint. Send Feedback
This mediator does not have any testimonials.
Panels & Associations
American Bar Association (ABA)
Oklahoma Supreme Court - Early Settlement Program
Texas Association of Mediators (TAM)
Harvard Law School - Program on Negotiation
National Association of Community Mediation
Associations of Conflict Resolution
ADRHub / Werner Institute / Creighton Univeristy School of Law
Robotics, Artificial Intelligence, and the Law
Oklahoma Bar Association (OBA)
Texas Mediator Credentialing Assoc. (Distinguished Mediator)
Great Plains Mediation Arbitration Assoc. (Superior Arbitrator)
Great Plains Mediation Arbitration Assoc. (Superior Mediator)
Brav
Mediation Practice Areas
Agriculture
Appellate
Business/Commercial
Class Action/Mass Tort
Community
Complex Cases
Construction
Cross Cultural
Education
Elder
Employment
Energy
Entertainment/Sports
Environmental
Family/Divorce
Government
Health Care
Hospitality
Insurance
Intellectual Property
International
Labor
Landlord/Tenant
Nonprofit
Online Mediation
Personal Injury
Professional Malpractice
Real Property
Transportation
Trusts and Estates
Degrees
Doctoral in Theology
BS In Criminal Justice Management and Ethics
Professional Services
Mediator
Mediator-Arbitrator
Arbitrator
Facilitator
Mediation Consultant
Collaborative Professional
Mediation Trainer
If you have any questions about this profile or even some suggestions about what you want to see from Mediatorselect, we'd love to hear from you ! We read every idea, advice and complaint. Send Feedback
Contact Information
4057658030
Panels & Associations
American Bar Association (ABA)
Oklahoma Supreme Court - Early Settlement Program
Texas Association of Mediators (TAM)
Harvard Law School - Program on Negotiation
National Association of Community Mediation
Associations of Conflict Resolution
ADRHub / Werner Institute / Creighton Univeristy School of Law
Robotics, Artificial Intelligence, and the Law
Oklahoma Bar Association (OBA)
Texas Mediator Credentialing Assoc. (Distinguished Mediator)
Great Plains Mediation Arbitration Assoc. (Superior Arbitrator)
Great Plains Mediation Arbitration Assoc. (Superior Mediator)
Brav
Mediation Practice Areas
Agriculture
Appellate
Business/Commercial
Class Action/Mass Tort
Community
Complex Cases
Construction
Cross Cultural
Education
Elder
Employment
Energy
Entertainment/Sports
Environmental
Family/Divorce
Government
Health Care
Hospitality
Insurance
Intellectual Property
International
Labor
Landlord/Tenant
Nonprofit
Online Mediation
Personal Injury
Professional Malpractice
Real Property
Transportation
Trusts and Estates
Degrees
Doctoral in Theology
BS In Criminal Justice Management and Ethics
Professional Services
Mediator
Mediator-Arbitrator
Arbitrator
Facilitator
Mediation Consultant
Collaborative Professional
Mediation Trainer