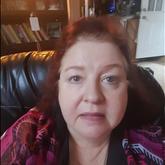 Kevyn Mattax
1 Recommendation
Kevyn Gray Mattax, PLLC
Oklahoma City, OK
Add to Case
Recommend Kevyn
Information
Testimonials

0
Description of Practice
Family, Custody, Visitation, Parenting, Child Support, Guardianship, Divorce,  Paternity,  Grandparents, Civil
Professional Background
Licensed attorney since 1992 with extensive trial and mediation experience, especially family matters.
Mediation Experience
Certified Mediator since 1994. Mediated over 1000 cases.
Mediation Training
Mediation Institute 1994, on-going annual training and attendance at world class mediation and
conflict resolution conferences
Fees
$250 per hour
References
See www.icostlessmoney.com 
Other Information
Www.icostlessmoney.com
Stats
Number of Cases Mediated
500+
This mediator does not have any testimonials.
Panels & Associations
AFCC, Academy of Professional Family Mediators, Oklahoma Bar Association ADR section,
Oklahoma Bar Association, 10th Circuit
Mediation Practice Areas
Community
Elder
Employment
Family/Divorce
Nonprofit
Online Mediation
Professional Services
Mediator
Attorney Mediator
Mediator-Arbitrator
Facilitator
Mediation Consultant
Mediation Trainer
If you have any questions about this profile or even some suggestions about what you want to see from Mediatorselect, we'd love to hear from you ! We read every idea, advice and complaint. Send Feedback
Panels & Associations
AFCC, Academy of Professional Family Mediators, Oklahoma Bar Association ADR section,
Oklahoma Bar Association, 10th Circuit
Mediation Practice Areas
Community
Elder
Employment
Family/Divorce
Nonprofit
Online Mediation
Professional Services
Mediator
Attorney Mediator
Mediator-Arbitrator
Facilitator
Mediation Consultant
Mediation Trainer