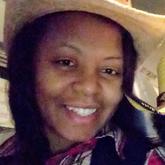 Lasaundra Nicole Blakes
0 Recommendations
Basis of Peace Mediation Service
United States
Add to Case
Recommend Lasaundra Nicole
Information
Testimonials

0
Description of Practice
When people can't seem to agree, I'm the median ears & neutral voice helping to foster a resolution. I aim to offer options, assist with improving communication(s) & guiding the parties to resolving their conflicts and problems...through the "Basis Of Peace Mediation"
Professional Background
For more than two decades, I've served in various Human Resource/Employee Relations related roles spanning over 15 different industries including : Health & Safety, Oil & Gas, Security & Asset Protection, Public Utility, Construction,  Radio & Telecommunications, Transportation, Sales/Retail, Hospitality & also Education.
Mediation Experience
I am passionate about getting to the heart of the dispute to bring about resolutions. I've had the innate ability to serve as mediator in: sibling/family disputes, co-worker/workplace disputes, landlord/tenant disputes, apiarist/neighbor disputes, automotive disputes, student/student association disputes,   labor union/employer disputes, and disputes involving: consumers, elder care, doulas, emergency responders, work for hire, credit card debt, personal property, contractual violations and a variety of court ordered and/or non-court ordered disputes, from many different walks of life.
Mediation Training
Harris County Dispute Resolution 40 hour Mediation Training
Mediation Approach & Philosophy
"I don't Judge....I Mediate" I believe that most individuals, with the help of a skilled 3rd party neutral, are capable of reaching a resolution to their problems, in lieu of litigation.
Stats
If you have any questions about this profile or even some suggestions about what you want to see from Mediatorselect, we'd love to hear from you ! We read every idea, advice and complaint. Send Feedback
This mediator does not have any testimonials.
Panels & Associations
panel
Mediation Practice Areas
Agriculture
Business/Commercial
Community
Construction
Cross Cultural
Education
Elder
Employment
Energy
Family/Divorce
Hospitality
Labor
Landlord/Tenant
Personal Injury
Transportation
Trusts and Estates
Workplace
Degrees
BA Business/Human Resources
Professional Services
Mediator
If you have any questions about this profile or even some suggestions about what you want to see from Mediatorselect, we'd love to hear from you ! We read every idea, advice and complaint. Send Feedback
Panels & Associations
panel
Mediation Practice Areas
Agriculture
Business/Commercial
Community
Construction
Cross Cultural
Education
Elder
Employment
Energy
Family/Divorce
Hospitality
Labor
Landlord/Tenant
Personal Injury
Transportation
Trusts and Estates
Workplace
Degrees
BA Business/Human Resources
Professional Services
Mediator