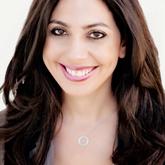 Leyla Balakhane
1 Recommendation
Balakhane Mediation
United States
Add to Case
Recommend Leyla
Information
Testimonials

0
Description of Practice
Leyla Balakhane is an experienced mediator, who specializes in divorce and family law matters.

Parenting Plans and Revisions
Child Support
Spousal Support
Property Division: Family Homes, Businesses, Retirement Plans
Post Divorce Issues
Other Family and Relationship Issues
Professional Background
Leyla received extensive training in Alternative Dispute Resolution (ADR) from Pepperdine School of Law, the Los Angeles County Bar Association, Center for Civic Mediation, Santa Clara Dispute Resolution Program, Seeds Community Resolution Center, Centinela Youth Services, Center for Conflict Resolution, Southern California Mediation Association, American Institute of Mediation, and the Los Angeles County Department Of Consumer Affairs. She has also received family law training from the National Business Institute, where she became proficient in family law proceedings and learned techniques for handling divorces, custody arrangements, adoptions and other family-related legal matters. She is also an active member of the Southern California Mediation Association.
Mediation Experience
Leyla is currently serving on the Los Angeles Bar Association's Mandatory Fee  Arbitration and Mediation panels. She also serves as a mediator with LA Mediate and Pamela Britton White Mediation Services where she handles family law cases, such as division of assets and debts, parental agreements, and child and spousal support. She has served on the Los Angeles Superior Court Random Select Panel and as a coach for Mosten Mediation and Collaborative Training, providing training to other professionals.

Leyla has mediated high conflict disputes, including divorce, civil harassment, employment disputes, real estate, business, professional malpractice, and commercial disputes. She is a certified mediator for the California Academy of Mediation Professionals (CAMP) and a mediator/mentor and an evaluator for the Center for Conflict Resolution. In addition, she previously served as a panel mediator and an evaluator and coach for the Santa Clara Dispute Resolution Program.

Leyla also provides legal assistance at Jenesse Center Inc., for Domestic Violence Restraining Orders. She has collaborated as a mediator directly with the District Attorney's Office via the Santa Clara Dispute Resolution Program to provide Victim-Offender Mediation (VOM). As a VOM mediator, Leyla offered victims the chance to face their offenders in a safe and structured setting.
If you have any questions about this profile or even some suggestions about what you want to see from Mediatorselect, we'd love to hear from you ! We read every idea, advice and complaint. Send Feedback
This mediator does not have any testimonials.
Mediation Practice Areas
Family/Divorce
Insurance
Landlord/Tenant
Personal Injury
If you have any questions about this profile or even some suggestions about what you want to see from Mediatorselect, we'd love to hear from you ! We read every idea, advice and complaint. Send Feedback
Mediation Practice Areas
Family/Divorce
Insurance
Landlord/Tenant
Personal Injury