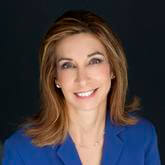 Lili Vasileff
0 Recommendations
Wealth Protection Management
Greenwich, CT
United States
Add to Case
Recommend Lili
Contact Information
2036224911
Information
Testimonials

0
Description of Practice
Advanced training in family mediation;collaborative divorce;financial forensics;certified divorce financial analyst. Marital mediation, divorce, prenuptial & postnuptial agreements. As a pioneer and nationally recognized expert in the field of divorce financial planning , I have worked with hundreds of divorces as a Certified Divorce Financial Analyst® and will bring energy, passion and a creative mindset to telling your story.  I am an experienced practitioner, speaker, writer and the author of three books: "Money & Divorce: The Essential Roadmap to Mastering Financial Decisions" published by the American Bar Association; and "The Ultimate Divorce Organizer, The Complete Interactive Guide to Achieving the Best Legal, Financial and Personal Divorce", and "The Divorce Planner Checklist".
Professional Background
CFP, CDFA, MAFF, MA
Mediation Experience
Over 20 years
Mediation Training
Basic and advanced in family law
Mediation Approach & Philosophy
Financial expertise and guidance for maximizing sustainable outcomes
Fees
Hourly fees and refundable retainer apply
Stats
If you have any questions about this profile or even some suggestions about what you want to see from Mediatorselect, we'd love to hear from you ! We read every idea, advice and complaint. Send Feedback
This mediator does not have any testimonials.
Panels & Associations
ADFP, NACVA, FPA, IACP
Mediation Practice Areas
Family/Divorce
Degrees
BA, MA, Executive Education Mgt Porgrams, CFP, MAFF, CDFA
Professional Services
Mediator
Mediator-Arbitrator
Facilitator
Mediation Consultant
Collaborative Professional
If you have any questions about this profile or even some suggestions about what you want to see from Mediatorselect, we'd love to hear from you ! We read every idea, advice and complaint. Send Feedback
Contact Information
2036224911
Panels & Associations
ADFP, NACVA, FPA, IACP
Mediation Practice Areas
Family/Divorce
Degrees
BA, MA, Executive Education Mgt Porgrams, CFP, MAFF, CDFA
Professional Services
Mediator
Mediator-Arbitrator
Facilitator
Mediation Consultant
Collaborative Professional