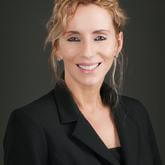 Lisa McNally (Corbin-Walker)
0 Recommendations
Changing Times Mediation & Best Interest Coaching
United States
Add to Case
Recommend Lisa
Contact Information
6036170806
Information
Testimonials

0
Description of Practice
As a Divorce/Marital/Family Mediator, I help the parties involved in a dispute: •Define the issues that require resolution including those identified by the court and/or the parties; •Examine each of the party's and children's situations in terms of their current and future individual needs and interests. •Gather the appropriate information and/or documentation to develop viable options to resolve the identified issues. •Have open, respectful and productive discussions. •Make practical, informed decisions to resolve the issues before them by closely managing the parties' negotiations; and •Draft the appropriate document outlining the parties' agreement to be filed with the governing Court when and if applicable. 
If you have any questions about this profile or even some suggestions about what you want to see from Mediatorselect, we'd love to hear from you ! We read every idea, advice and complaint. Send Feedback
This mediator does not have any testimonials.
Degrees
Bachelor Of Science Degree/General Studies
Associates Degree In Business Science/Paralegal Studies
Certified N.H. Family Mediator
Real Estate Broker/Owner - States of NH & ME
Certified Health/Wellness/Life Coach
Certified Divorce Coach
If you have any questions about this profile or even some suggestions about what you want to see from Mediatorselect, we'd love to hear from you ! We read every idea, advice and complaint. Send Feedback
Contact Information
6036170806
Degrees
Bachelor Of Science Degree/General Studies
Associates Degree In Business Science/Paralegal Studies
Certified N.H. Family Mediator
Real Estate Broker/Owner - States of NH & ME
Certified Health/Wellness/Life Coach
Certified Divorce Coach