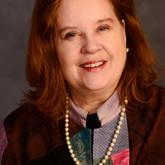 Lisa Singh
0 Recommendations
Lebanon, Oh
United States
Add to Case
Recommend Lisa
Contact Information
9376603285
Information
Testimonials

0
Description of Practice
I have been practicing mediation since 1996 and have mediated a wide range of conflicts including workplace, divorce, child custody, community, elder care, and intercultural disputes.  I have been recognized as a leader in dispute resolution and have also worked to develop conflict management systems for organizations and businesses.  
Mediation Experience
I have been an active mediator since 1996.  I am also a coach, mediation trainer, and facilitator.
Mediation Training
Transformative Mediation
Ohio Supreme Court Basic Model
Nebraska Community Mediation Model
Advanced Transformative Mediation Model
Case Western Reserve Coaching Model
University of California Coaching for Leaders
Mediation Approach & Philosophy
I believe in a transformative approach to mediation which means I believe the parties have the ability and should be in charge of the process,. My role is to help the conversation take place in a way that supports the decision making of my clients. Research shows that conflicts in which parties take a leading role have better outcomes.
Complex Case Experience
I have worked with very complex cases which took several weeks to resolve.  The complexity was in the number of participants and the issues.  I have the ability to work with the parties to resolve the issues at hand.
Fees
$150.00/
Stats
Number of Cases Mediated
1000+
Number of Multi Party Cases Handled
50+
If you have any questions about this profile or even some suggestions about what you want to see from Mediatorselect, we'd love to hear from you ! We read every idea, advice and complaint. Send Feedback
This mediator does not have any testimonials.
Panels & Associations
Association for Conflict Resolution
Ohio Mediators Associaiton
Society for Intercultural Education Training and Research
Ohio Community Mediation Association
Mediation Practice Areas
Business/Commercial
Community
Complex Cases
Cross Cultural
Elder
Family/Divorce
Health Care
International
Nonprofit
Online Mediation
Professional Services
Mediator
Facilitator
Mediation Consultant
Collaborative Professional
Mediation Trainer
If you have any questions about this profile or even some suggestions about what you want to see from Mediatorselect, we'd love to hear from you ! We read every idea, advice and complaint. Send Feedback
Contact Information
9376603285
Panels & Associations
Association for Conflict Resolution
Ohio Mediators Associaiton
Society for Intercultural Education Training and Research
Ohio Community Mediation Association
Mediation Practice Areas
Business/Commercial
Community
Complex Cases
Cross Cultural
Elder
Family/Divorce
Health Care
International
Nonprofit
Online Mediation
Professional Services
Mediator
Facilitator
Mediation Consultant
Collaborative Professional
Mediation Trainer