Find Mediators in Ventura/CA
The list below presents all Mediators who have their office address in Ventura/CA.
Please note that some Mediators provide services nationwide or in more than one State. You can use the search tool to find them.
If you know a Mediator not listed here, you can ask him to join MediatorSelect for free.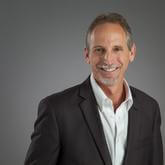 Russ Charvonia
Channel Islands Mediation Services
Ventura, CA
0 Recommendations
Nearly four decades of financial planning experience combined with my law practice allows me to assist parties in crafting creative, mutually beneficial agreements in all sorts of disputes, including business, family, elder care and other areas.